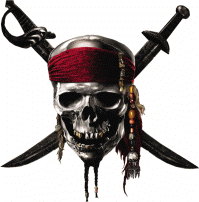 2004 Fun Country 59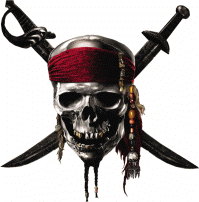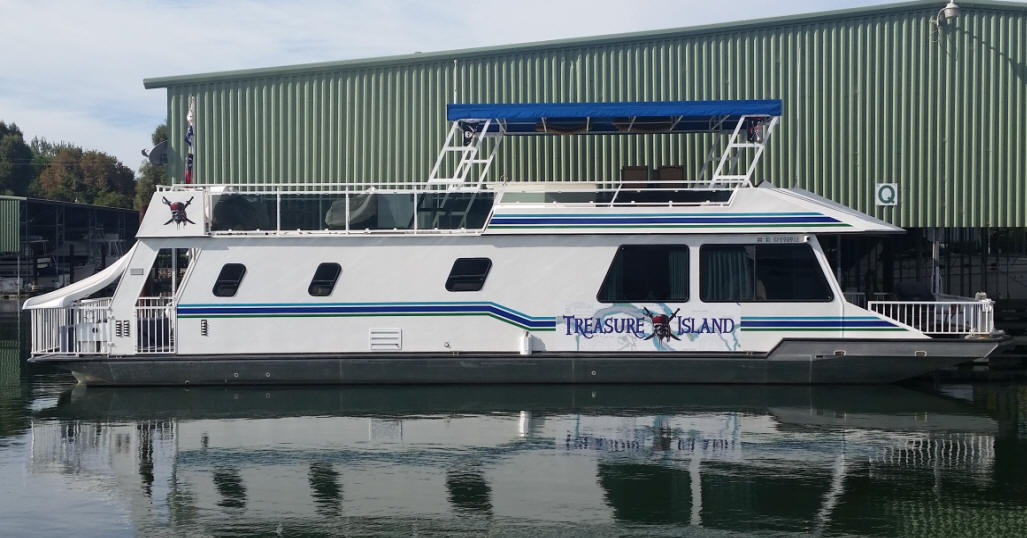 Update: 9-2015 New stripping gets completed. What a difference that made.
It looks brand new. Just need to completed the front top piece.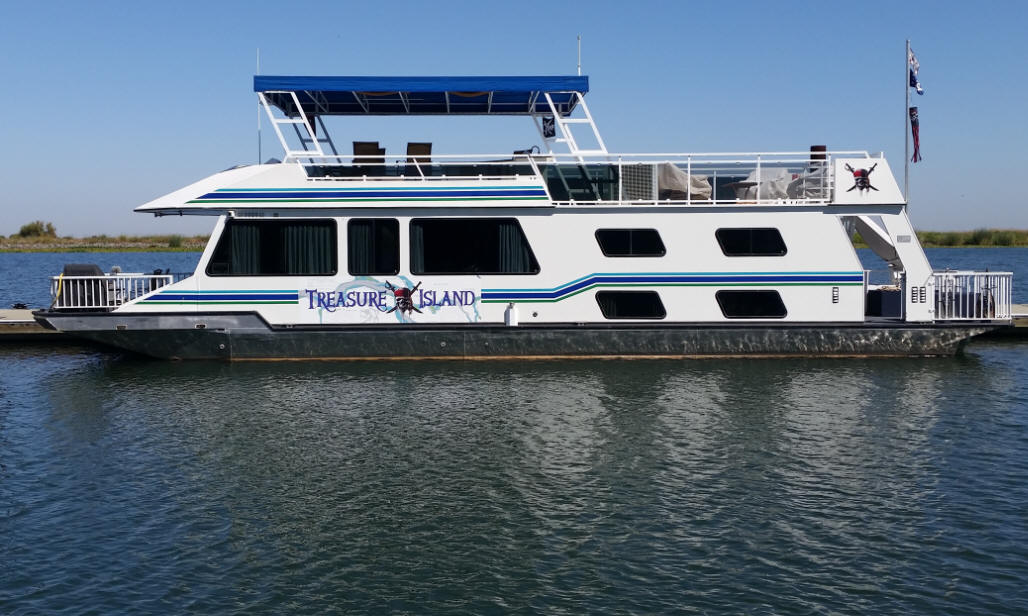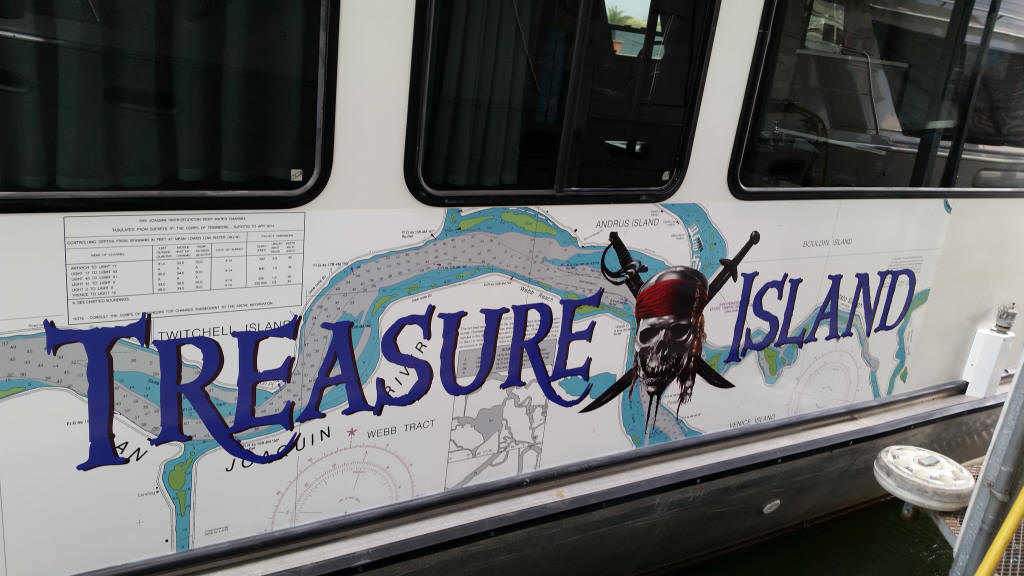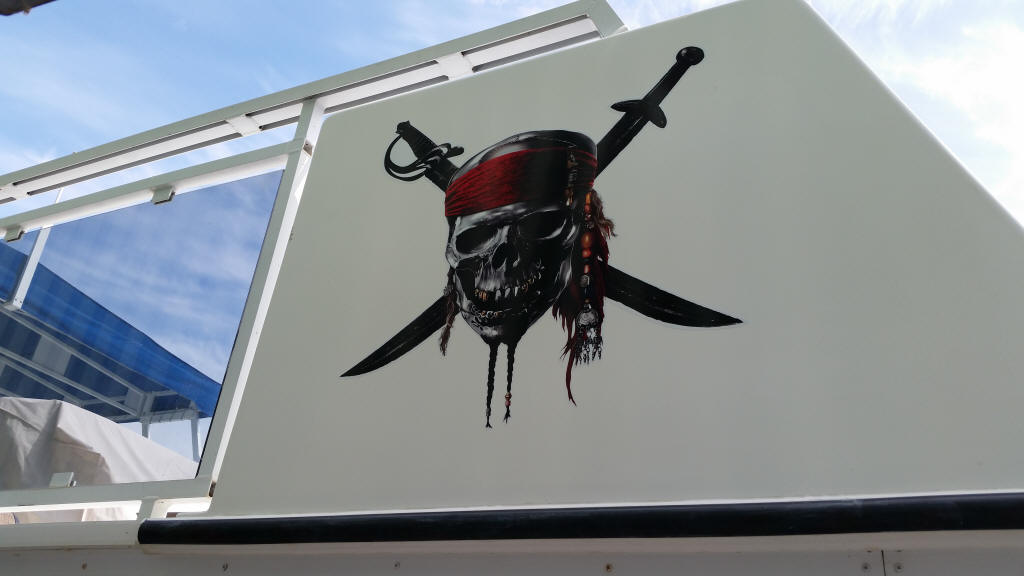 Update: 5-2014 Logo and name get installed just before Memorial Day. Awesome artwork by Bill Bailey

Just finished the new curtains, what a change that made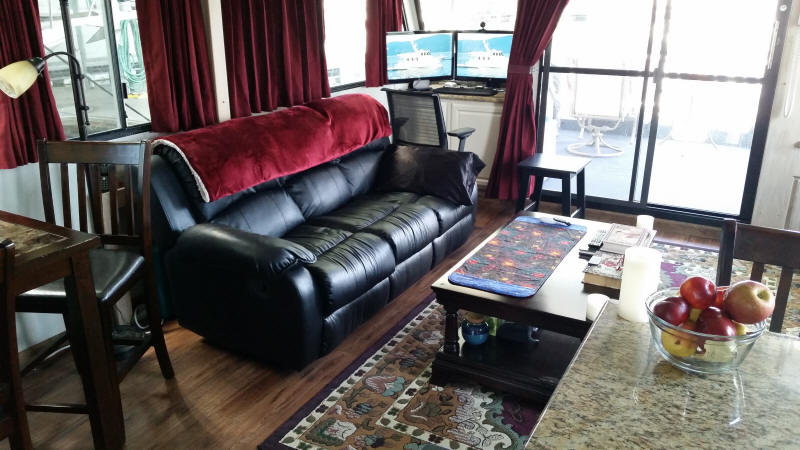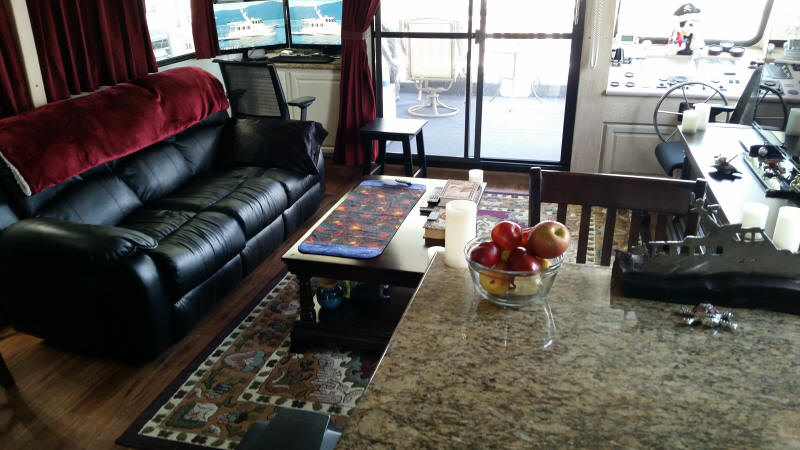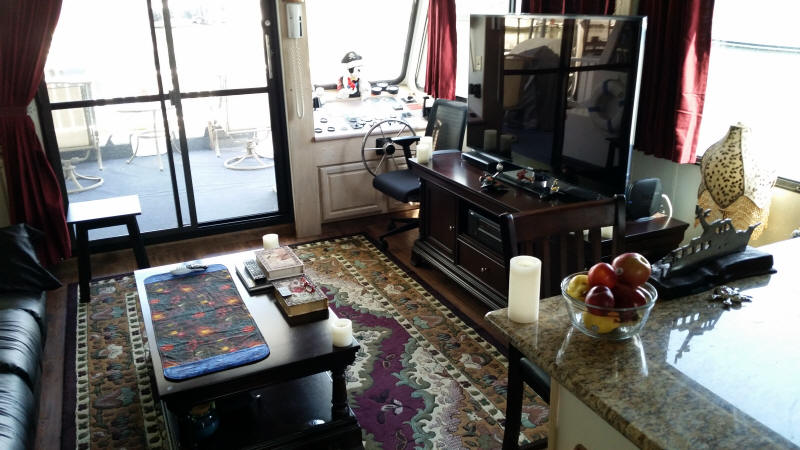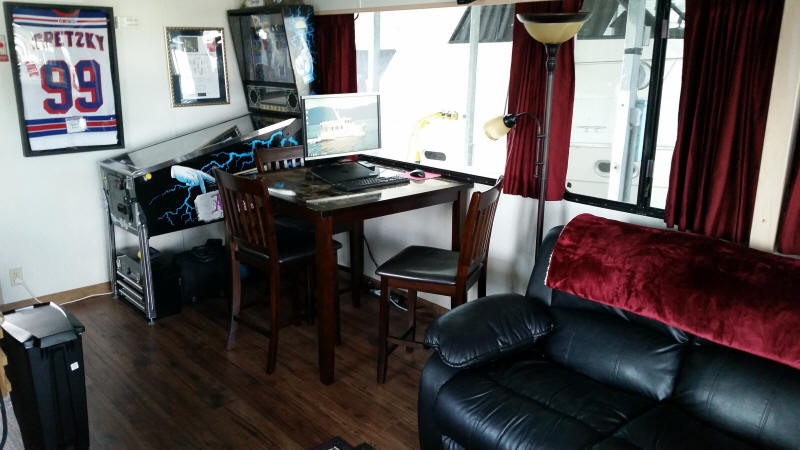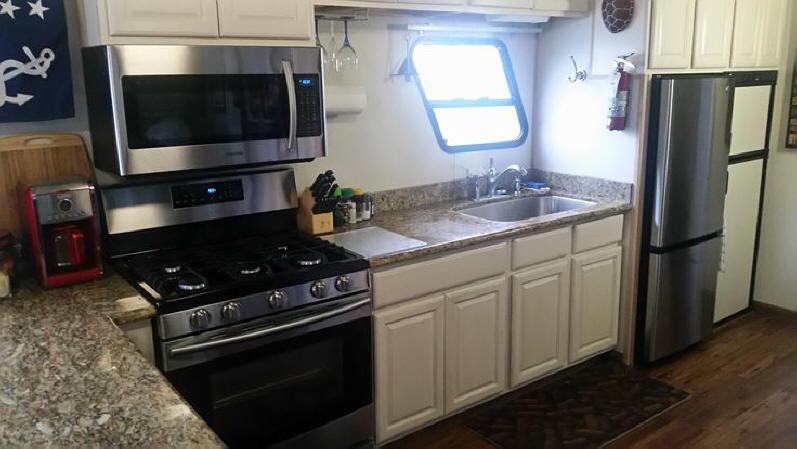 Also wanted to add a photo of the galley now its finished. New Refrigerator added November 2016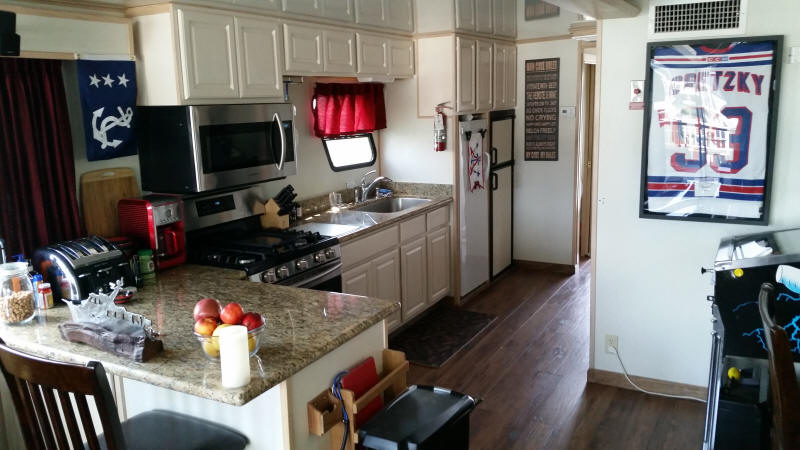 Also added new patio furniture to the upper party deck.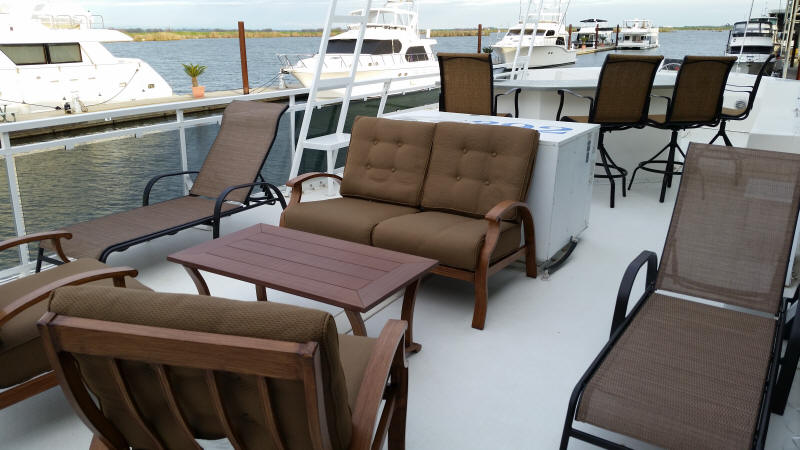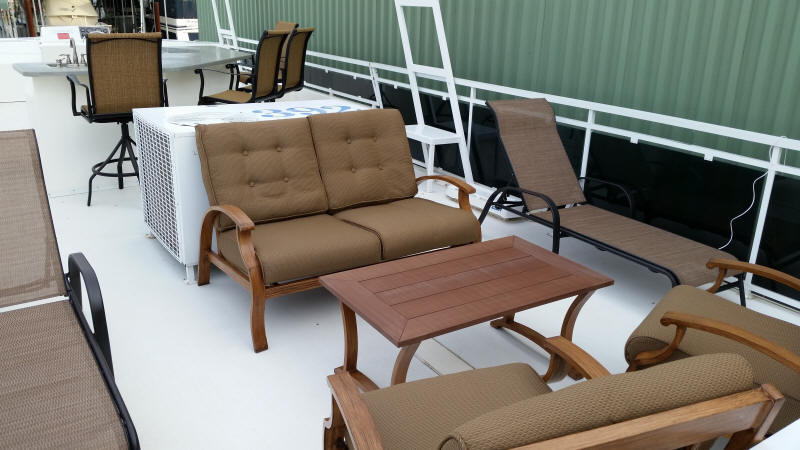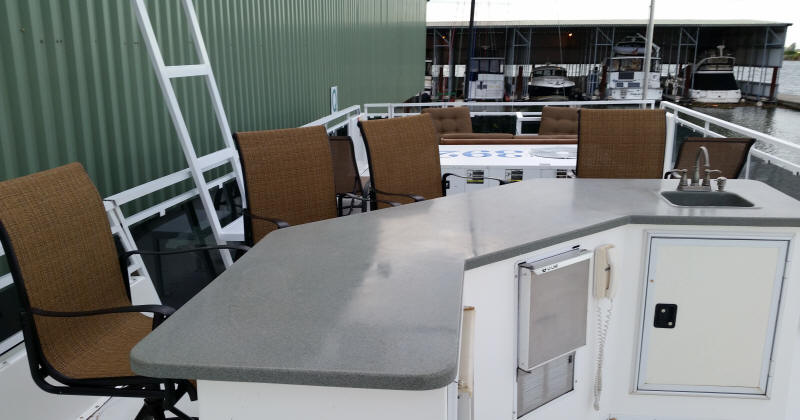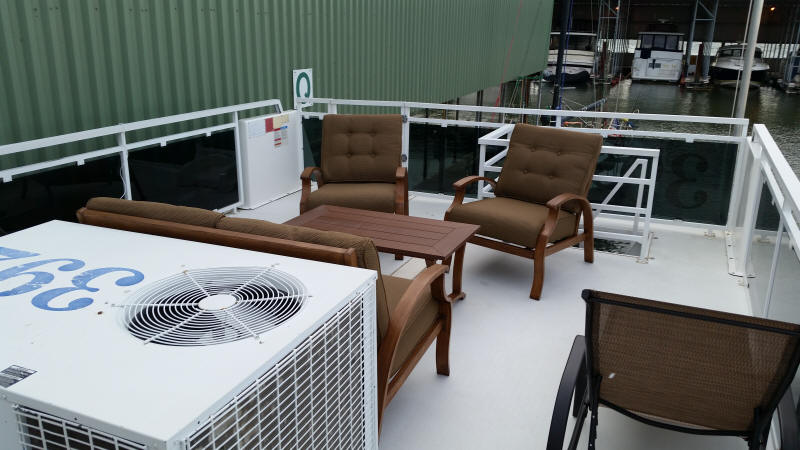 New party rope lighting installed on the upper deck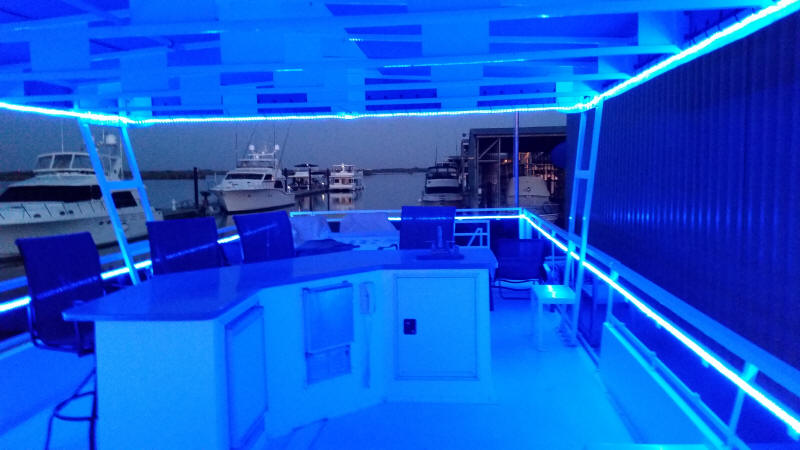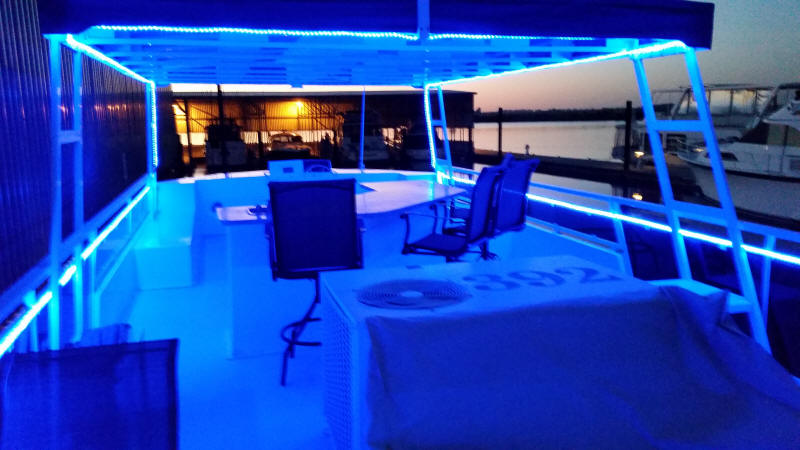 Finished adding a new walk in closet.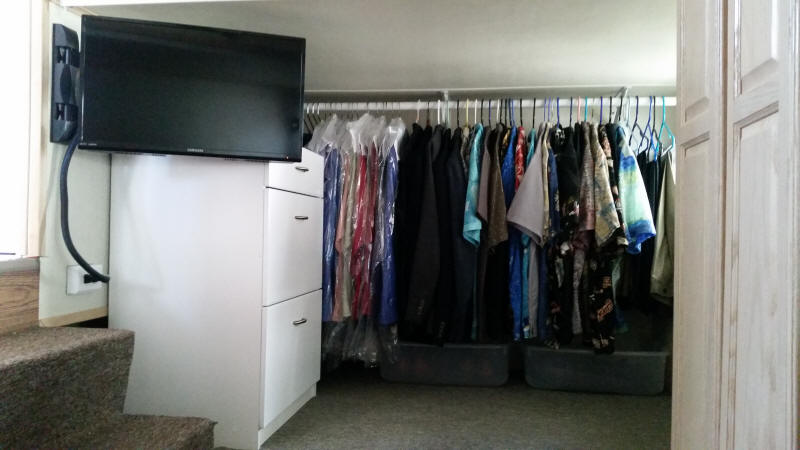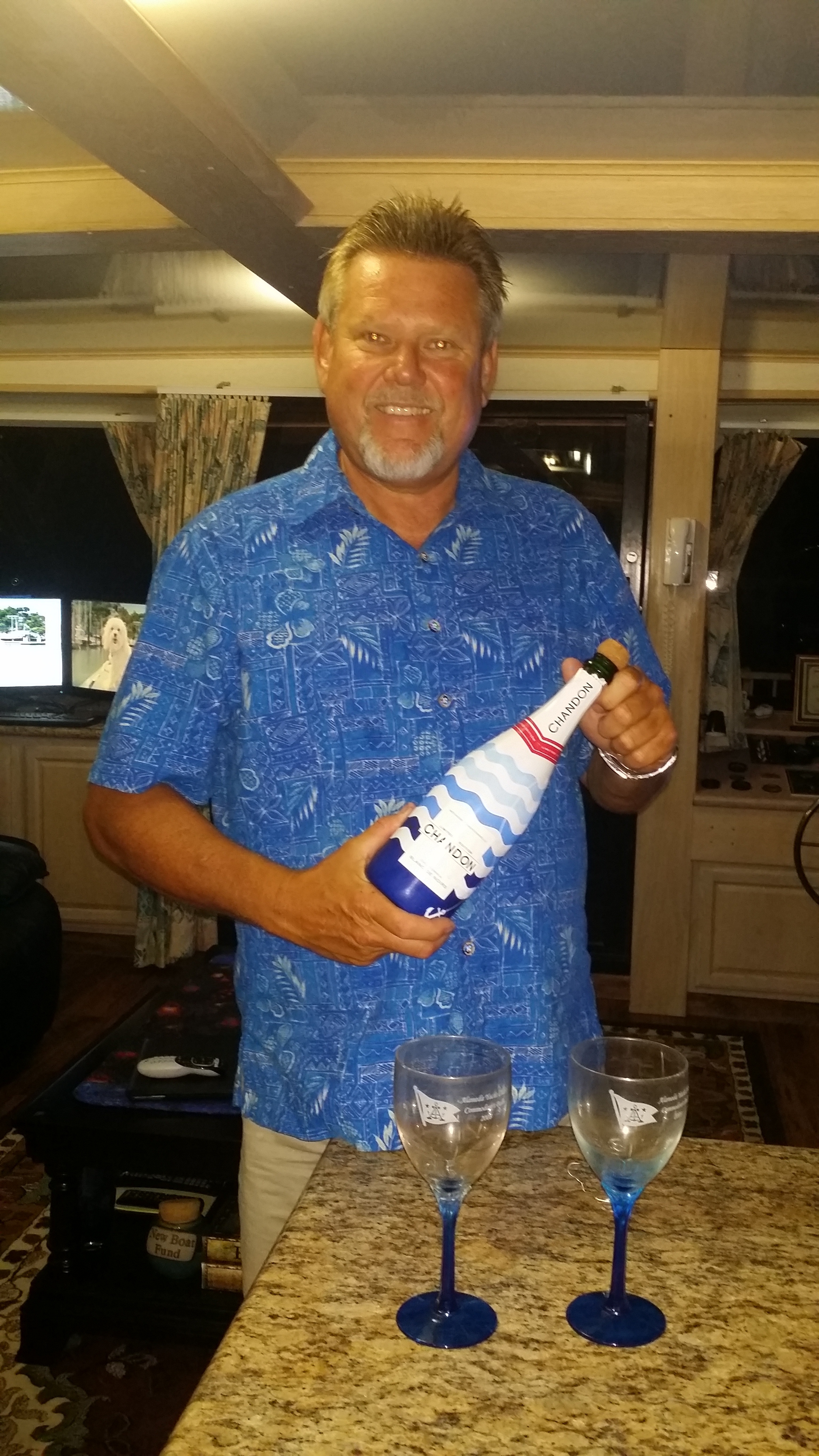 What a great idea this was.
I made a movie of the transformation of the Fun Country 59 from the time I first looked at it on Lake Don Pedro,
then had it shipped to Stockton, and remodeled it.
I finally moved all the furniture on to it mid August 2014.