Destination: Catalina Island

---
Catalina Island is a popular destination for the Bushwacker, although we had to take 6 weeks off from work to do it. Good thing for company sabbaticals. We left as boys and returned as men, well some of us will never grow up. It was a good way to test all the ship systems. I hope to make a trip to Mexico before too long. Santa Barbara was a HOT spot, what a great town!
The Channel Islands and Painted Cave were highlights of the trip. Here are some pictures below. I am jealous of you Southern California sailors.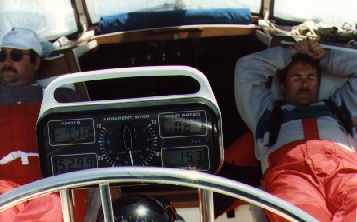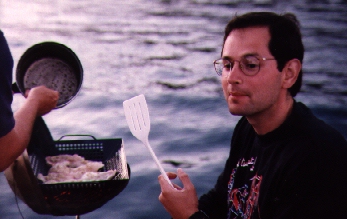 Here the crew is hard at work fighting the rough seas. Mike Francini testing out the BBQ. and Bills freshly caught fish. And boy was it fresh (about 3 hours old)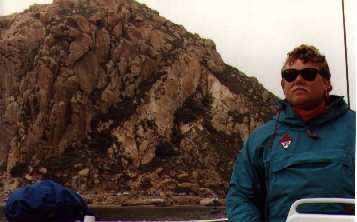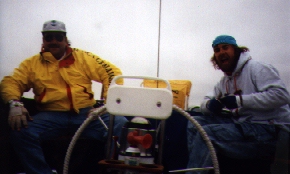 The shot on the left is the entrance to Morrow Bay. Another shot of the Bushwacker crew, Bill you are about ready for a hair cut and a shave. Is it time for the "hourly update?"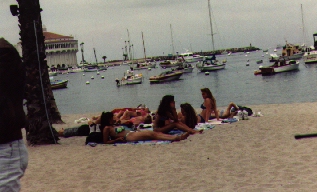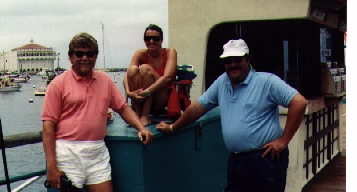 The beach at Catalina was full of interesting sea specimens. You can see the casino is seen in the background. It is used as movie theater today. We saw What about Bob.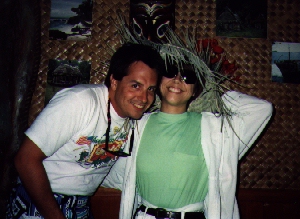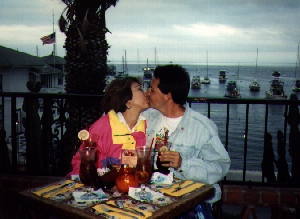 Jeff and Lori at one of the local party spots. Hey, hey you two get a hotel room.
See what a few drinks will do.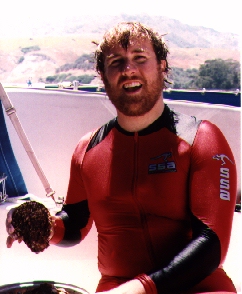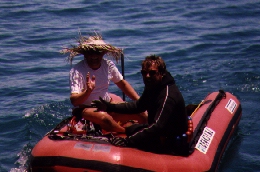 Bill was not only a fish killer, but he also provided us with fresh scallops.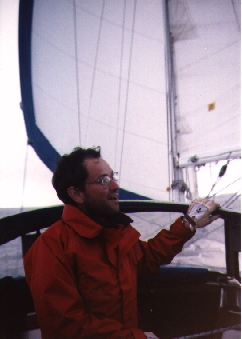 Mike was sure glad to pass under the Golden Gate bridge.
---