Destination: Mexico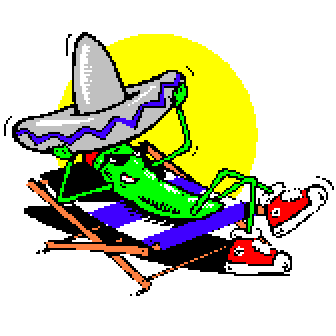 Mexico is a GREAT place for a winter vacation. It was 75-85 the whole 14 days.
While the Bay Area was hit with the worst storm of the year, we were pool side enjoying cocktails.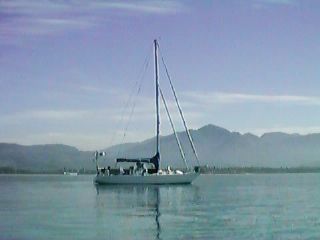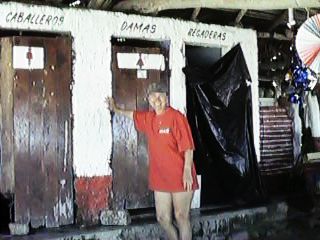 Here is a shot of the Abacus at anchor. Yes, folks that's right, we did leave the dock! Had no choice with Jamie onboard.
Ann is also showing us that no matter how far away we get there are still restrooms,
I will admit there was No resting going on in these!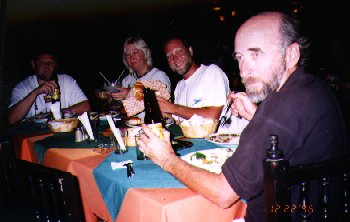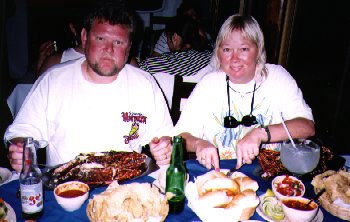 However, the food was great! Where else can you get giant lobster for $12 US?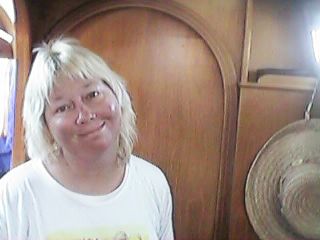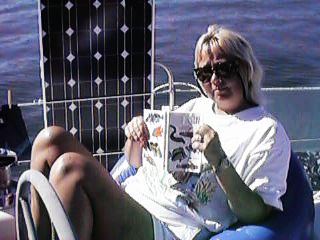 Karen really enjoyed the weather, and she took time out to identify all the fish she was going to catch.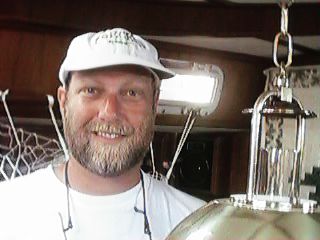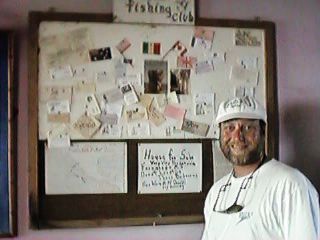 Jamie sure had a lot to smile about, he was onboard for almost 2 months, I was a little surprised to see him still alive when we arrived. It sure was great to have a boat full of sailors. Landlubbers take up so much room.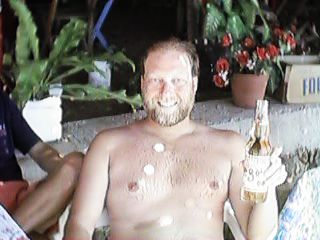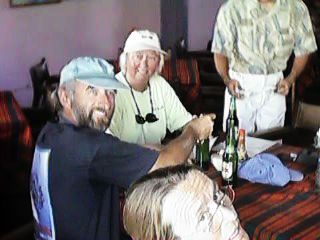 It seams that in almost every picture someone has beer in their hand.
I guess when they cost $.40 a beer it's hard to say no, and we were on vacation!
Look at all the smiles, will we ever see Barry and Ann again?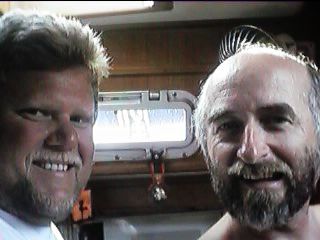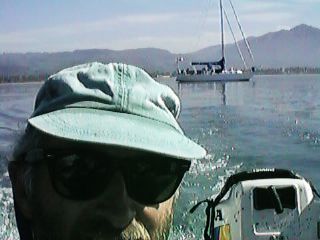 Barry and I checking out the digital camera before leaving for the ride to shore, $5.00 buys allot of beer at happy hour.
And in Mexico that's all day!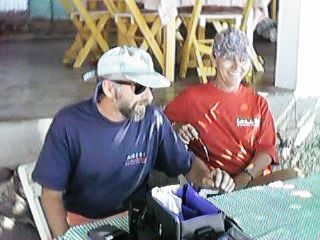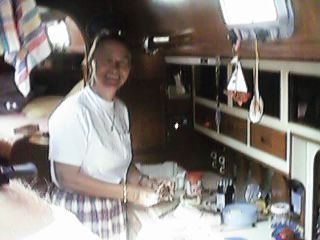 The captain and first mate at another shore side restaurant. Ann did manage to get in some great home cooking too.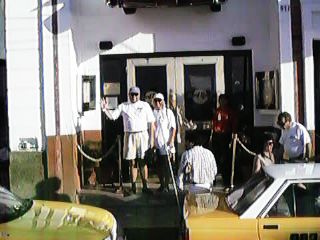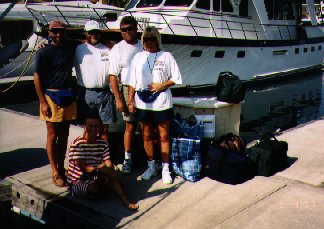 The saddest moment off all was when the two weeks came to an end and we had to fly home.
Wait, I still have some paseos left, lets go shopping! And get a beer for the road!!
A very special Thanks to Barry and Ann for having us on board!
THANKS!, we had a GREAT time and we miss you.
Have a safe trip home you two!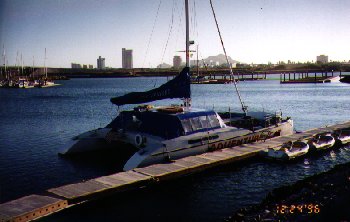 We had another surprise in Mexico. We ran into the crew of the Adventurecat doing a little chartering down south. See you guys back in the bay this summer.