Labor Day 2006


Follow the journey as Karen and I take the Motor Home and Waverunners to Lake Powell
via Las Vegas and the Grand Canyon. It's over 1900 miles round trip.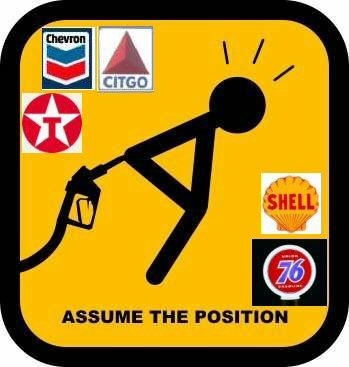 And now a word from our sponsors as we fill up. Motor home holds 80 gals / 10 miles per gal

Well we haven't even made Lake Powell yet, but here is what as happened so far.

Day 1: Leaving San Jose
Bad news: Not more than 30 miles from house we get a flat tire on the motor home.
Good news: They change the tire and put two new tires on the Wave runner trailer and we are out in less than an hour.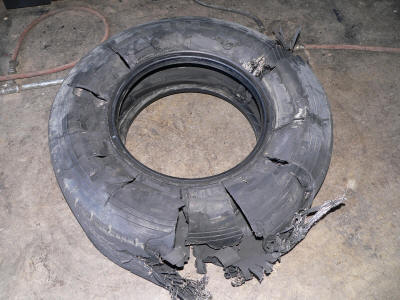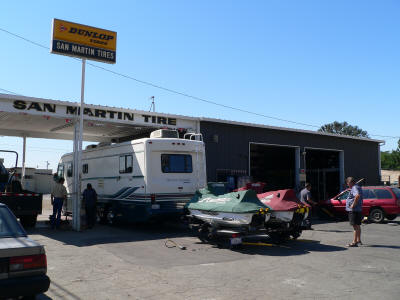 We finally make it 450 miles and end up at the Calico Ghost Town KOA. Nice place.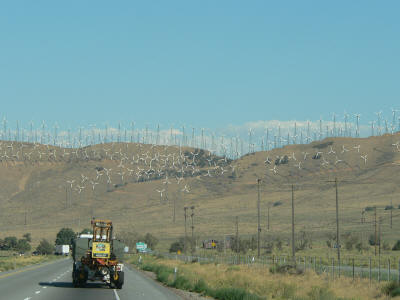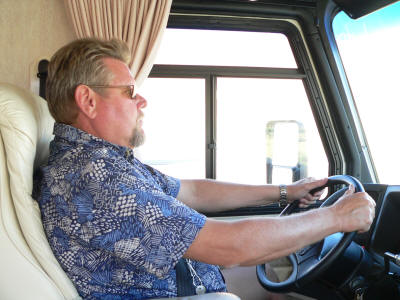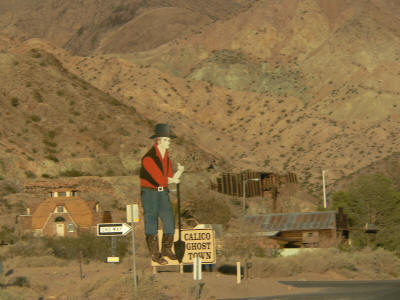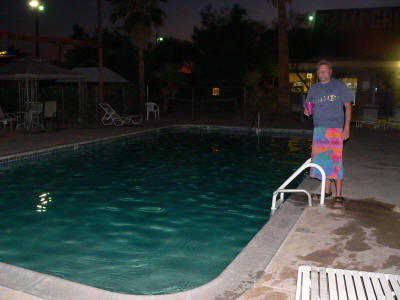 Day 2: Calico to Las Vegas
Bad news: We pull off the road to get a Starbucks coffee and see transmission fluid all over the pavement.
Good News: it didn't happen on the freeway on the shoulder with traffic blasting by us at 70+MPH in 100 degree heat.
The tow truck driver takes us to Henderson right by Lake Mead. I smell road trip till the motor home is fixed.
$3100 new transmission plus $475 tow. It's these moments in life that help build character right???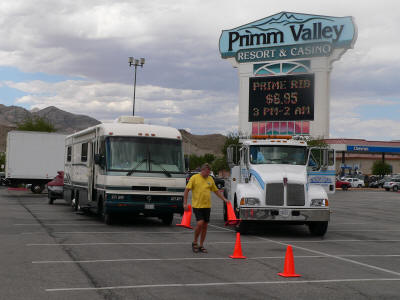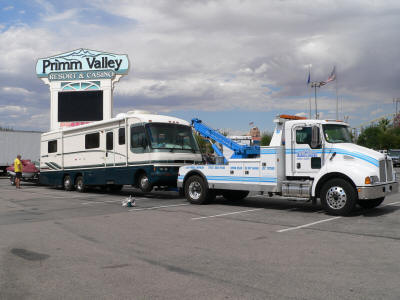 Day 3: Las Vegas
Bad News: The transmission is shot and it will be Tuesday till the new one is in and we are back on the road.
Good News: We rent a new truck and tow the Waverunners to Lake Mead which is 10 minutes
away and we are staying here for free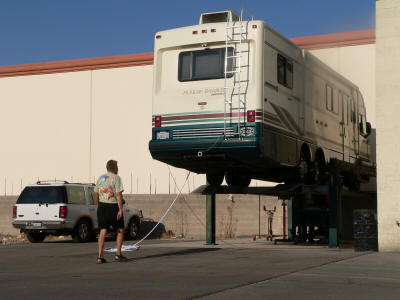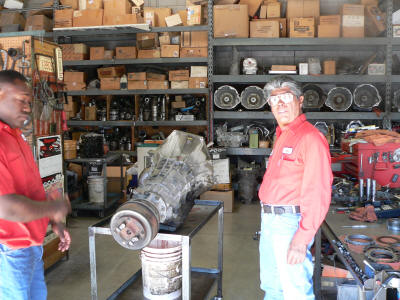 The motor home up on the rack by day. Tony the shop owner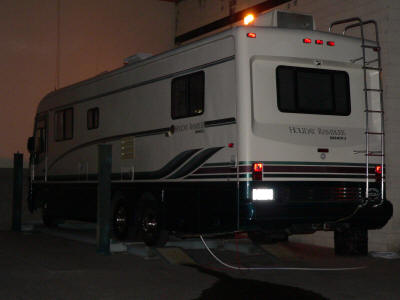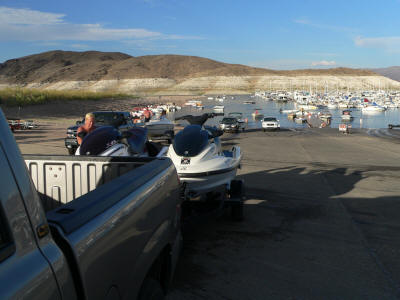 For the next two days we will be loving the water at Lake Mead. Here we are at the launch ramp.
Day 4 & 5: Lake Mead on the water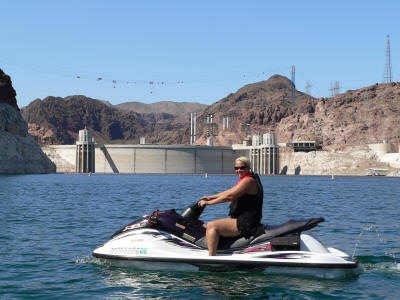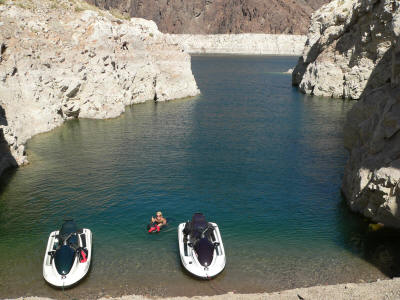 In front of the dam. We found this cove. The water was so clear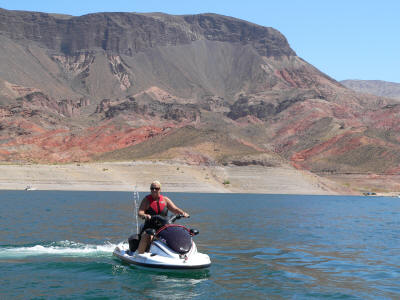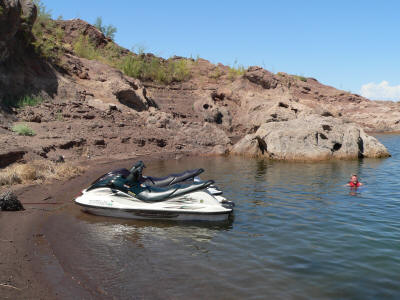 Another side of the lake. Now this is the vacation I was looking for.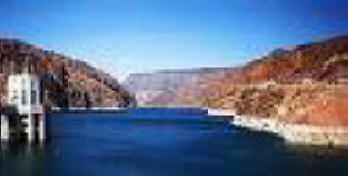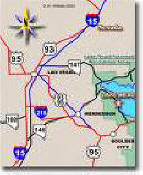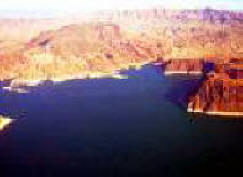 Day 6: I hope tomorrow I report that we made it to Lake Powell.
We should be out of the shop tomorrow and on our way

We made it!
Good News: Finally we get to Lake Powell. I am sure some of you were wondering what happened.
Bad News: Are you kidding, we don't need any more bad news.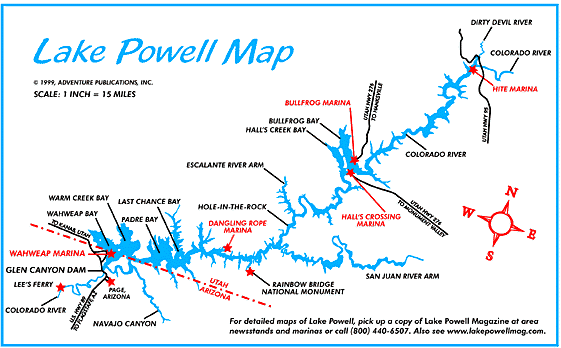 Map of Lake Powell. We will camp near Wahweap Marina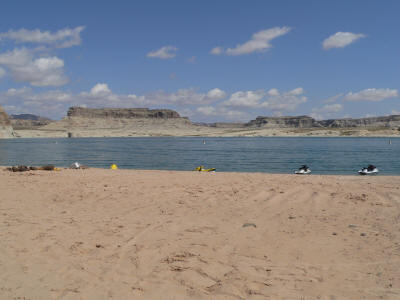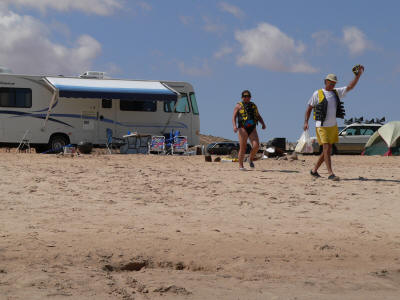 A view out the front of the motor home. Bob and Sheri ready for a ride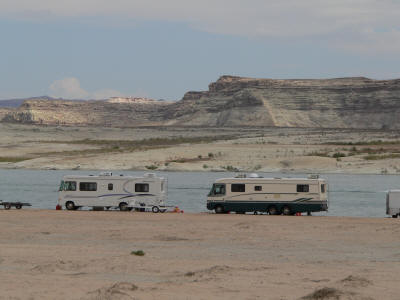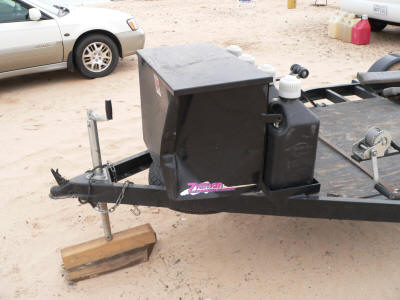 Talk about right on the water. Oh I think it's time to replace that trailer box.
It has damaged more bumpers. Bad design... See the new one below.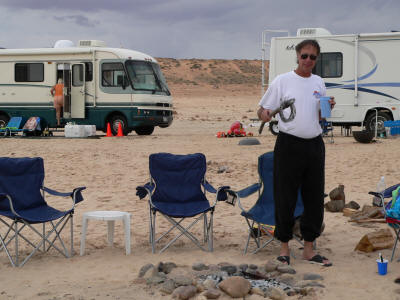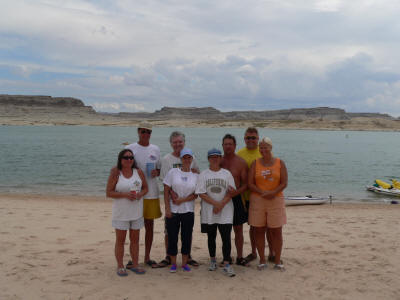 Bob with the sacrificial transmission pieces. Group photo.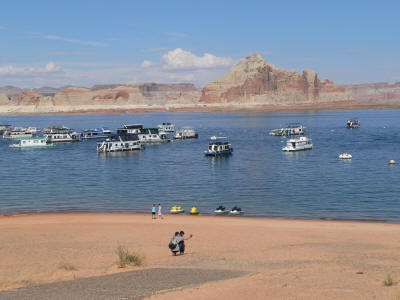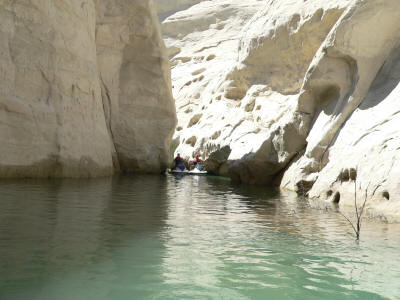 The view from the marina. All the narrow passes we went into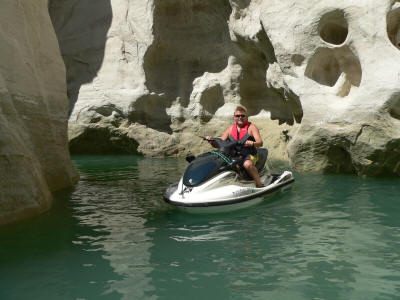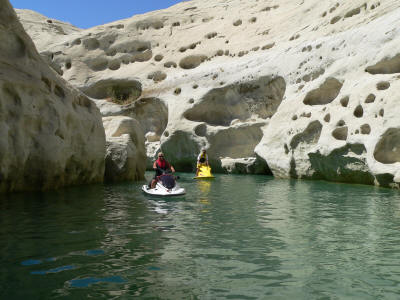 Here are some pictures. This place is awesome. Words can't describe what I am seeing.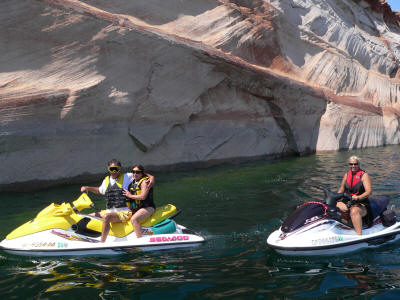 Another afternoon joy ride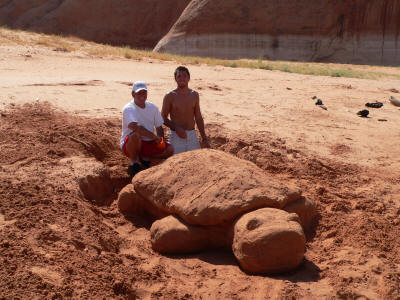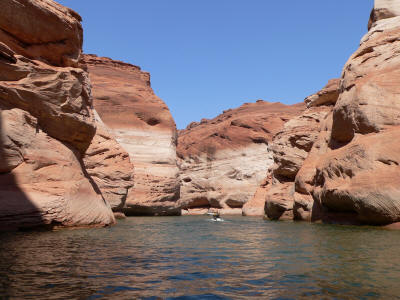 This family made a sand turtle. More narrow passes.


Hot Links for Lake Powell:
Lake Powell Weather and Web Cams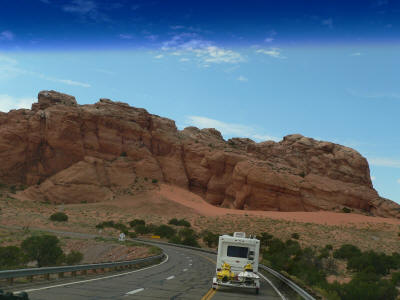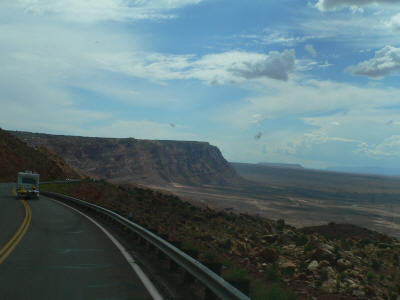 We follow Bob and Sheri back from Lake Powell. Here are some of the awesome shots from the road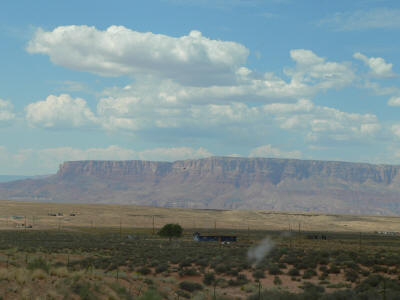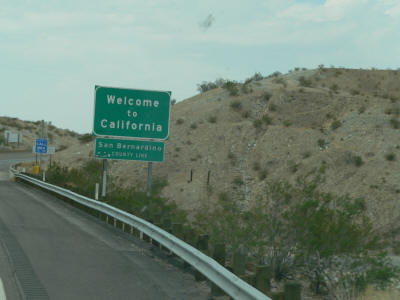 And finally cross the border back into California. We are in the same KOA park in Calico for the night.


Buttonwillow Raceway


Yes that's right. We find Bob and Sheri are going to the track for the weekend and it's on the way home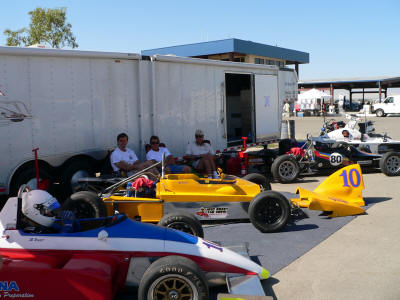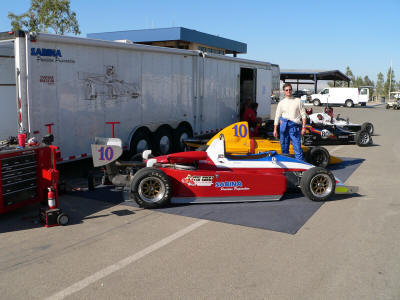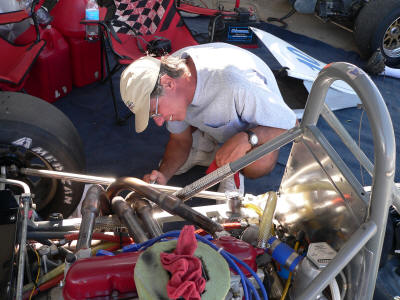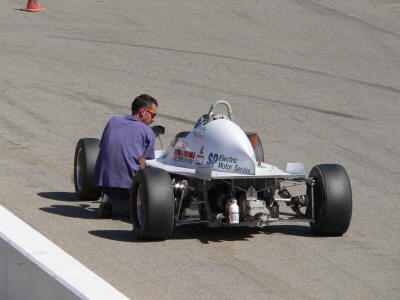 Brother Bob doing some final prep on Tim's car. Mark on the track with Vince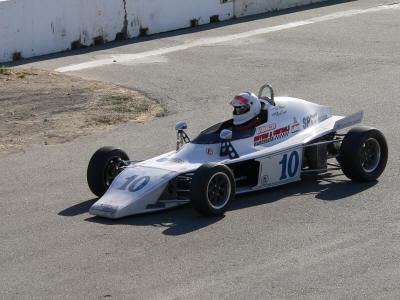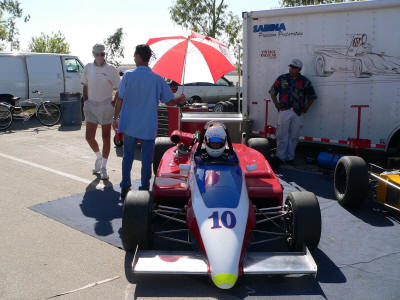 Vince. JD in his new car.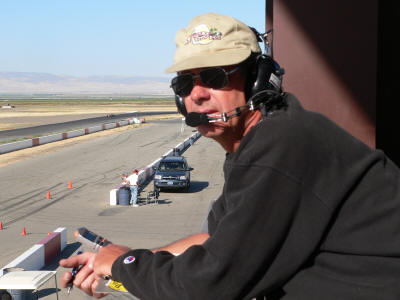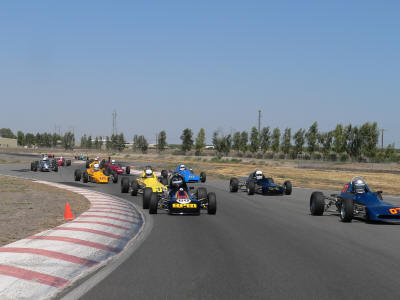 Bob. View from the pace car, that's right we managed to get a ride in the pace car thanks to Bob.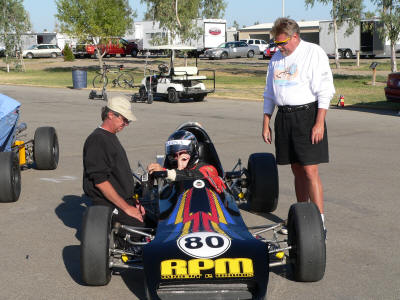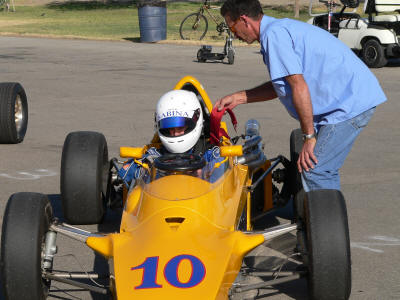 Tim in #80 and JD in #10

7PM Sunday night we roll into the driveway. What a trip....
I think this made Rv'ers out of both of us. Where to next?

Oh ya. Remember the trailer damage? Look at it now...