Yamaha 1200XL Waverunners


Both of these boats are in excellent shape. You will not find two finer machines on a double trailer.
Most dual PWC sets have one nice boat for you and one old one on it's last leg for the wife.
NOT these. Both boats are almost identical. They both have 1200cc 3 cylinder 2 stroke engines 155 HP and do about 60 top end.
At that speed all you can do is smile. They are SCARY fast, but as 3 seaters they are so smooth and stable and few boats will take you in a drag race.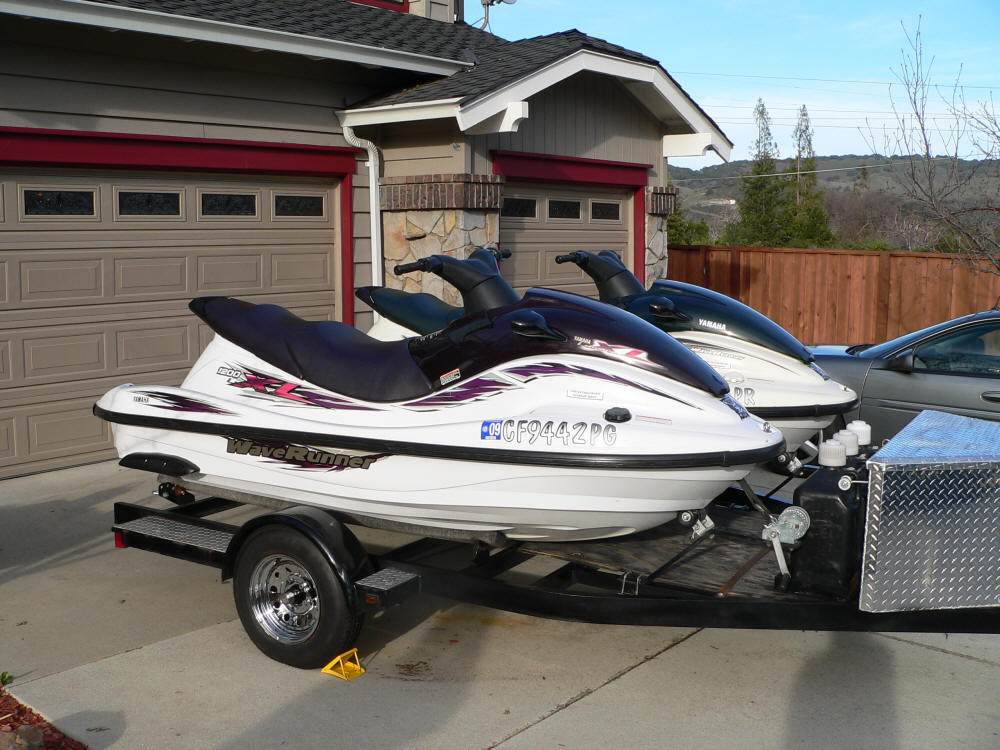 Boat #1 is 1999 Yamaha XL 1200cc 155HP 168 Hours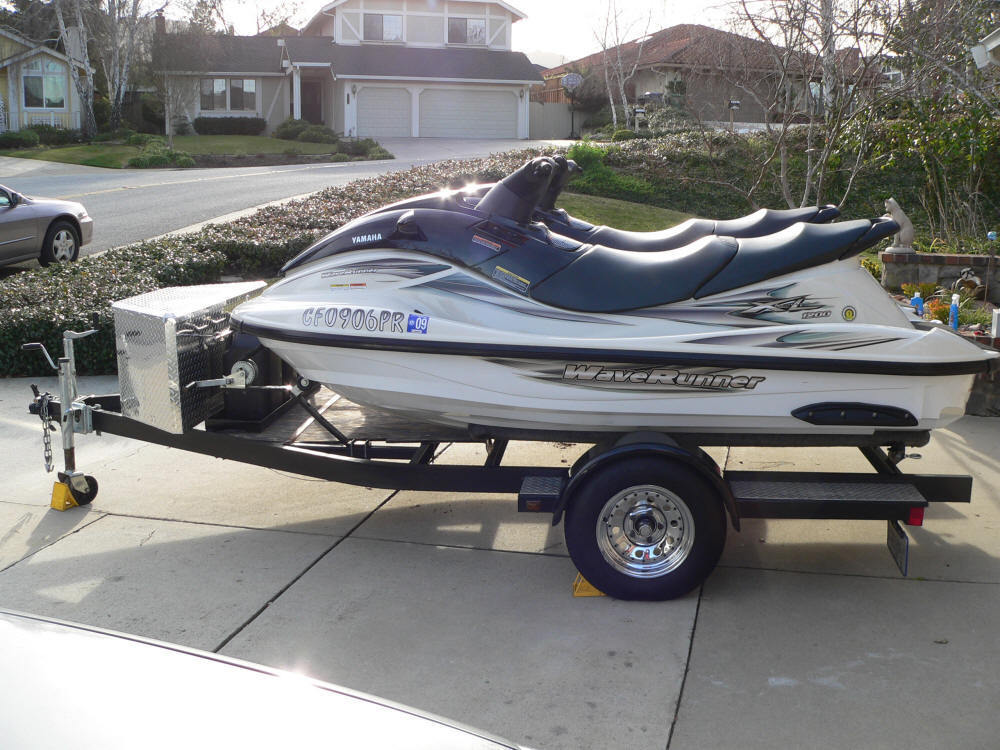 Boat #2 is a 2000 Yamaha XL1200 155HP 148 hours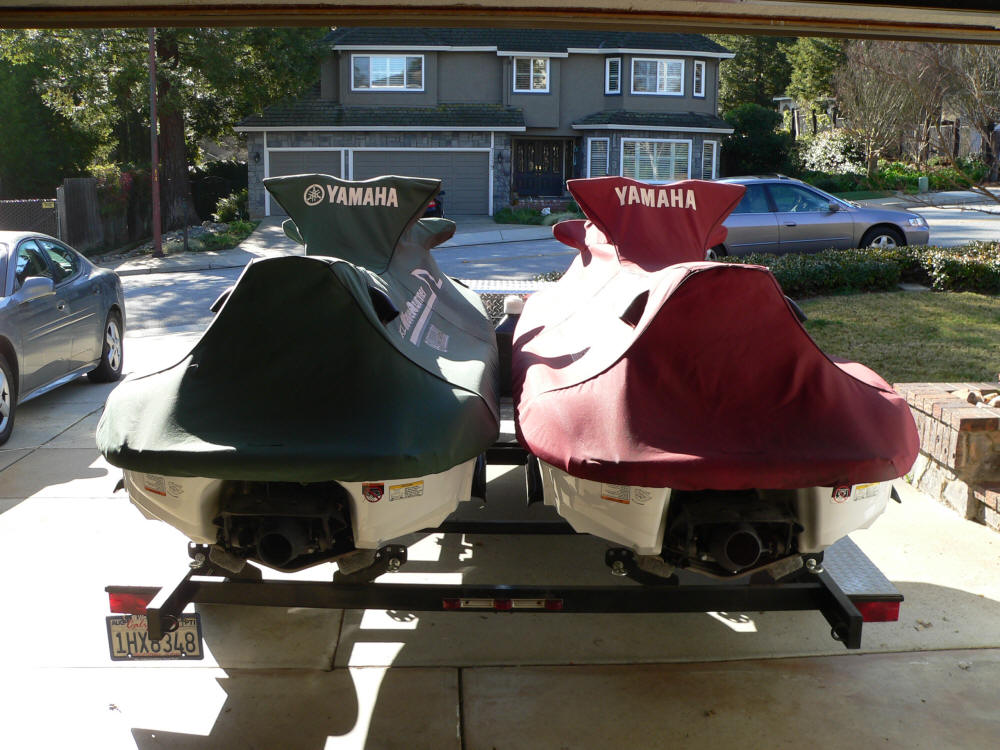 Picture of both with their matching covers. They fit snug and you can drive all day down the freeway with the covers on.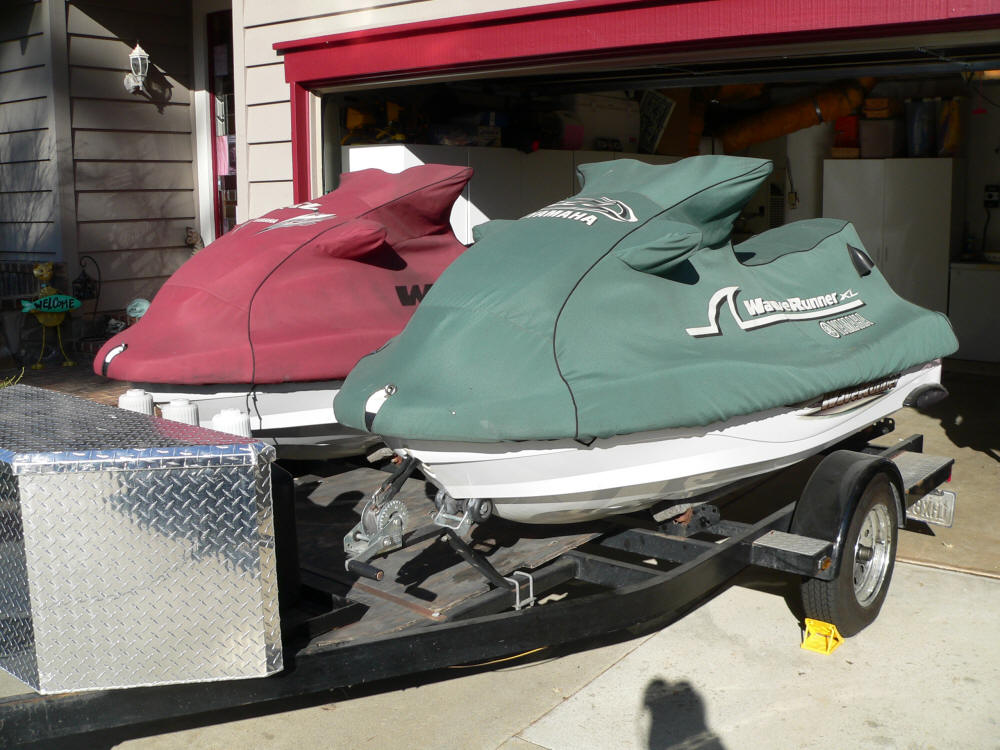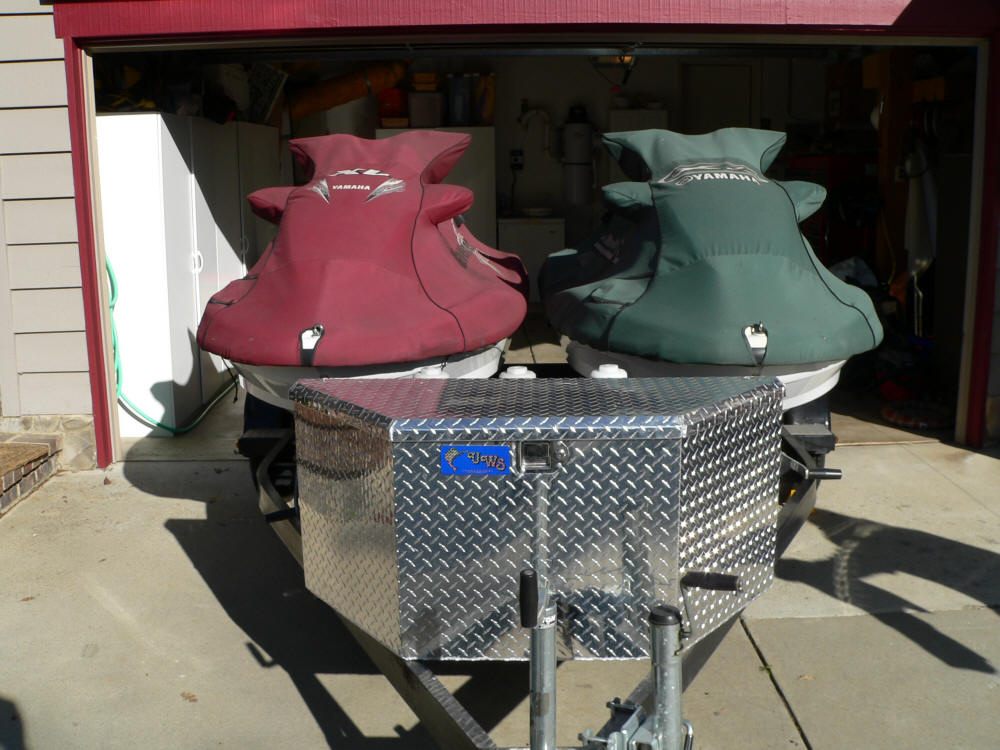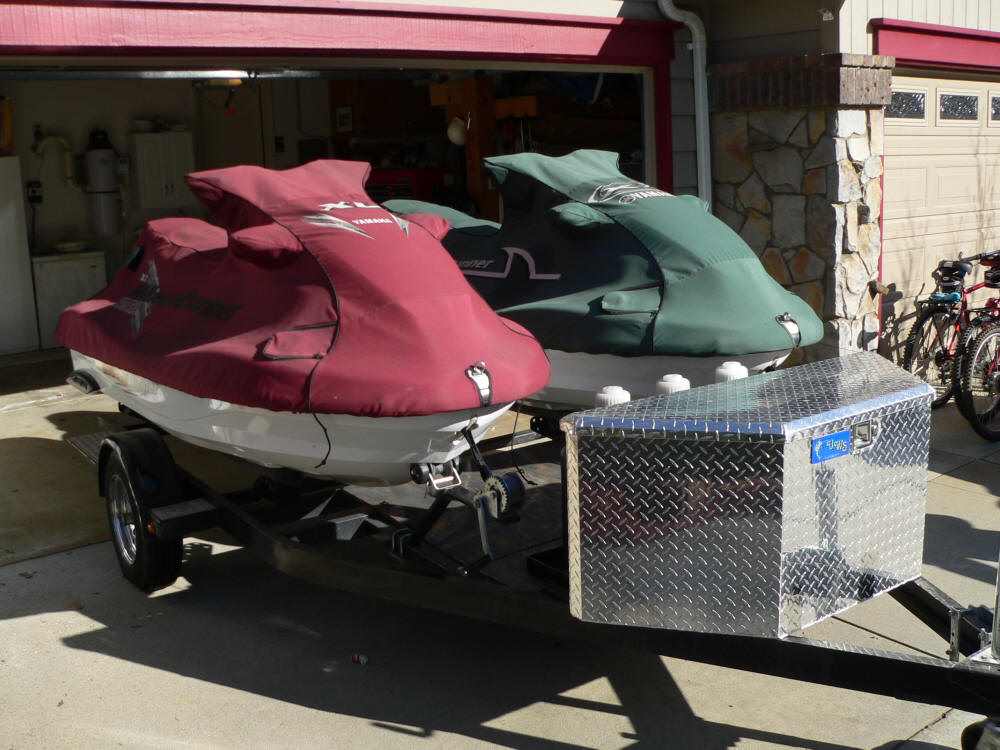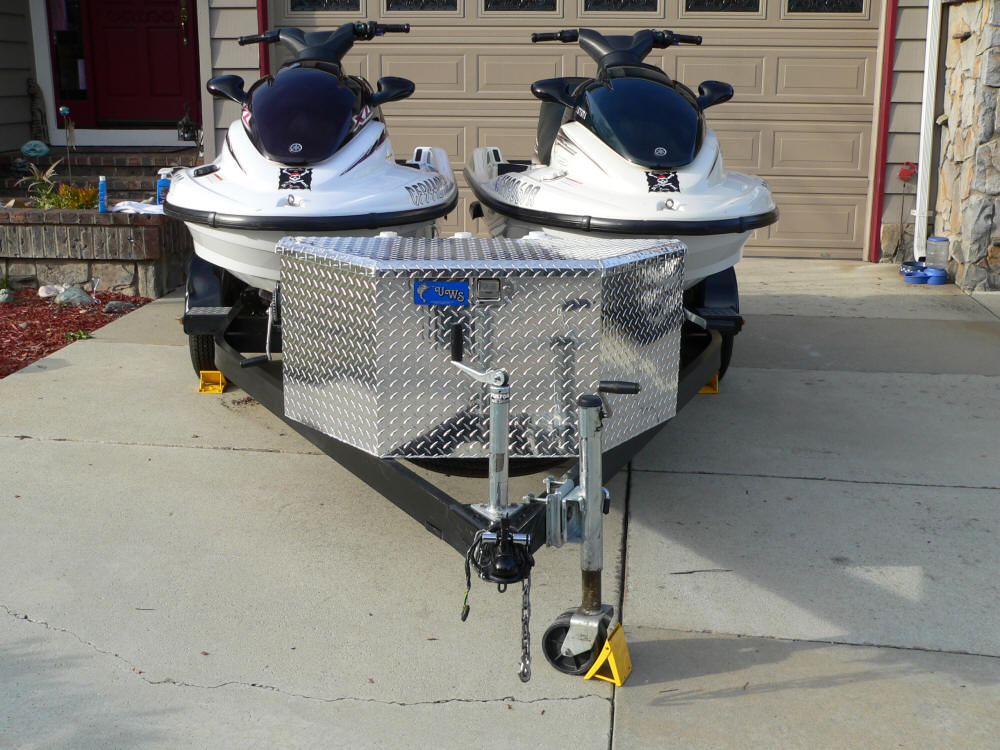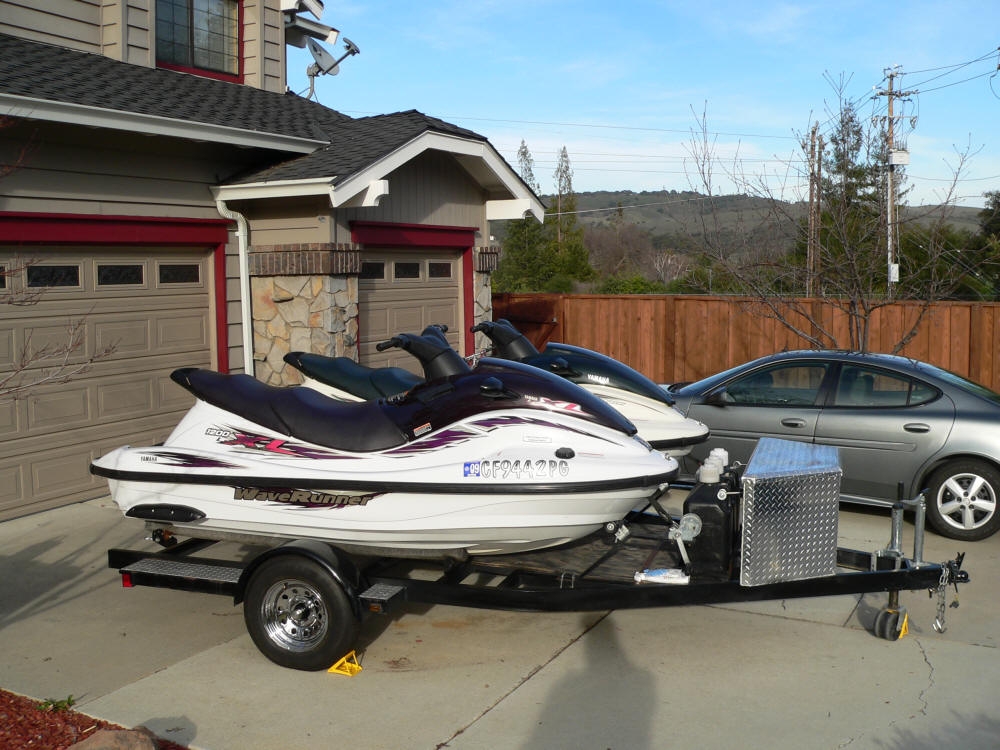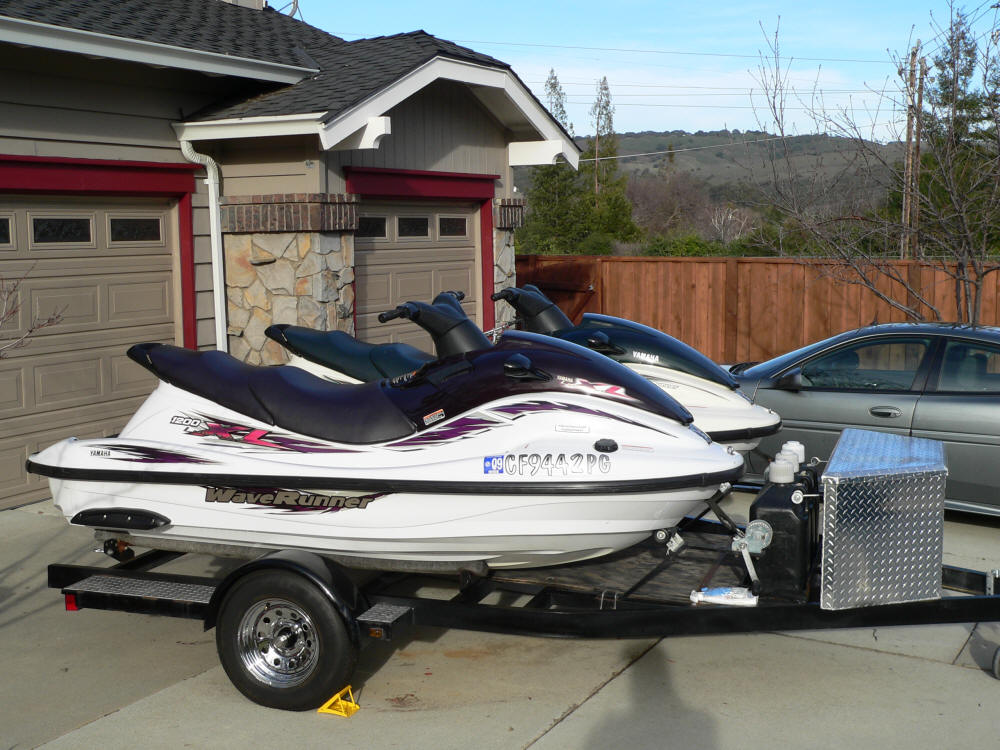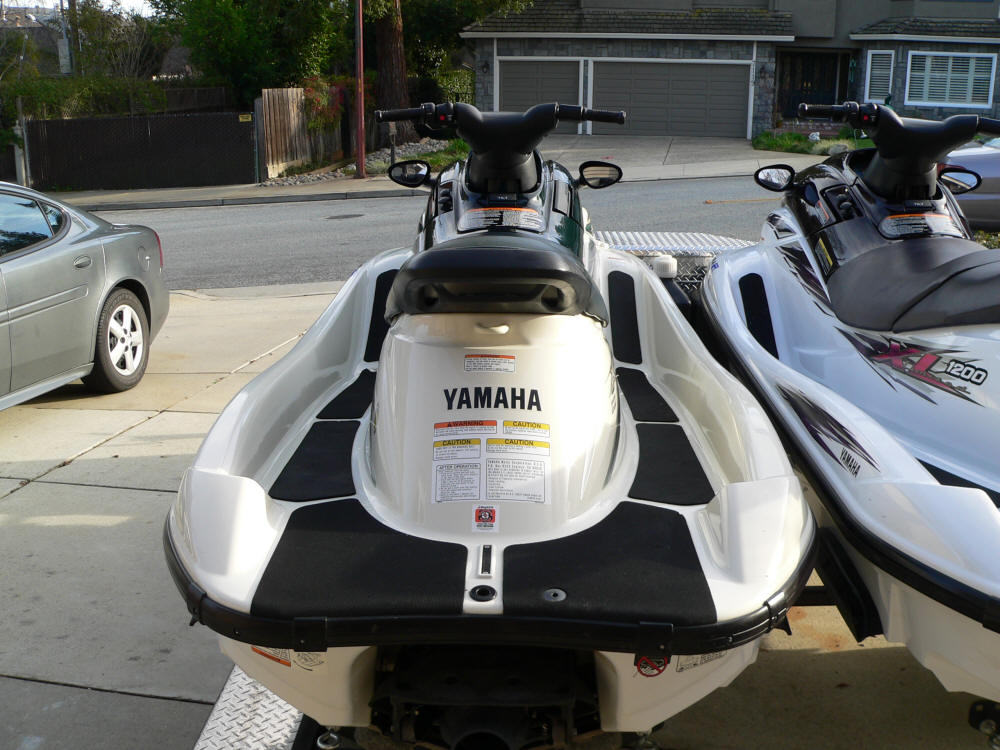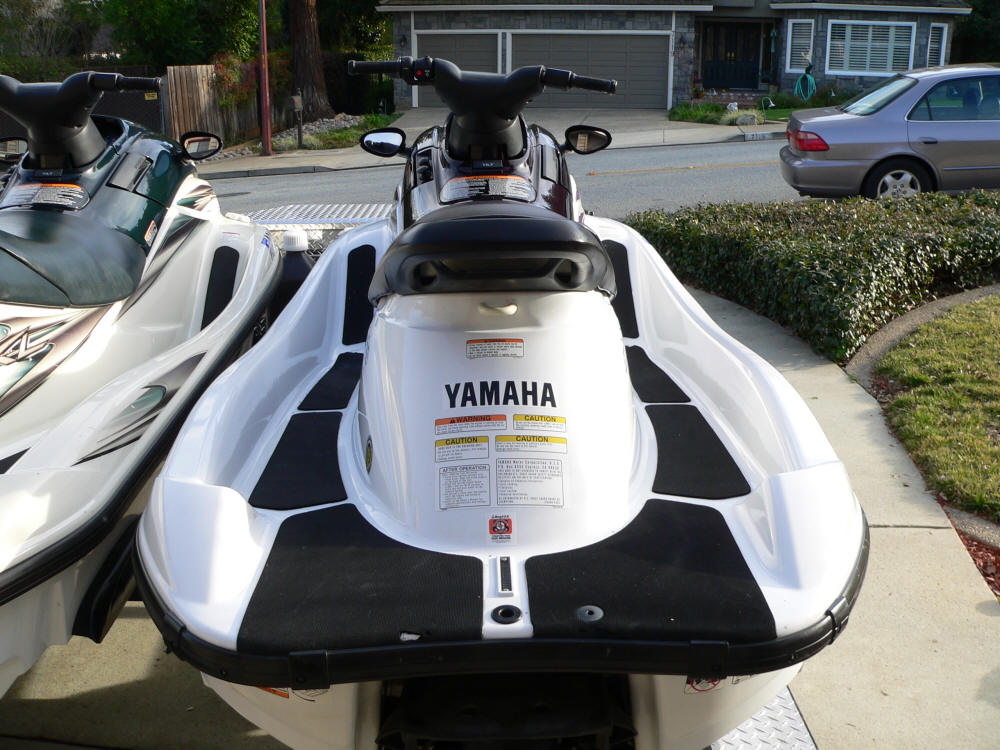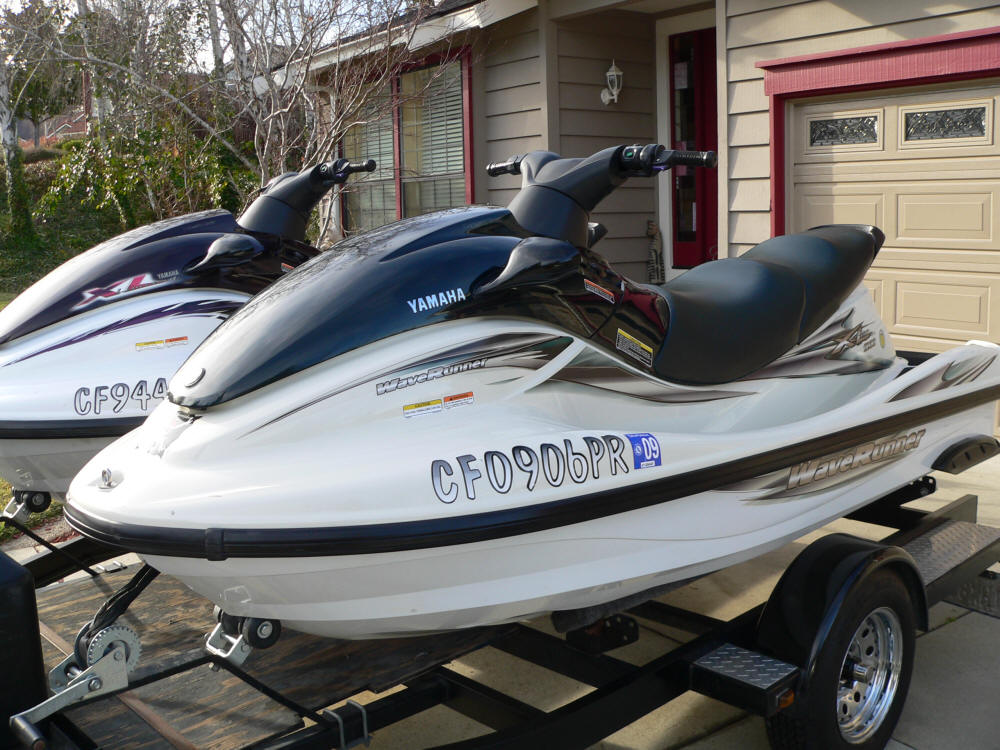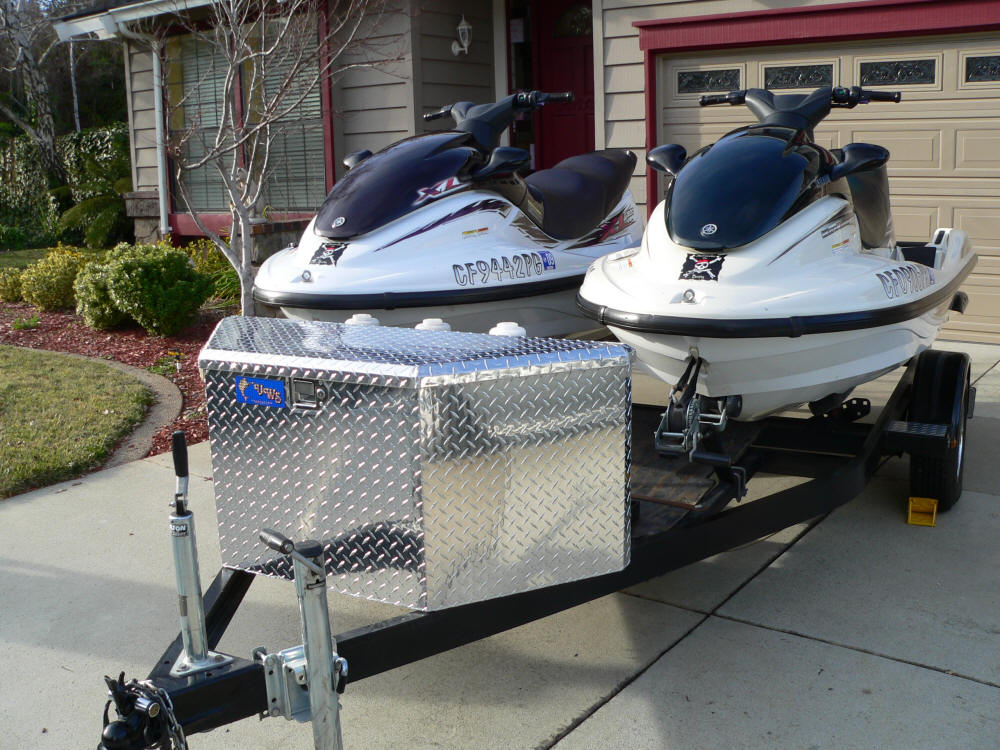 New diamond cut Accessory Gear Box. I hated the rectangular one so I replaced it with this nice locking one. It is a year old.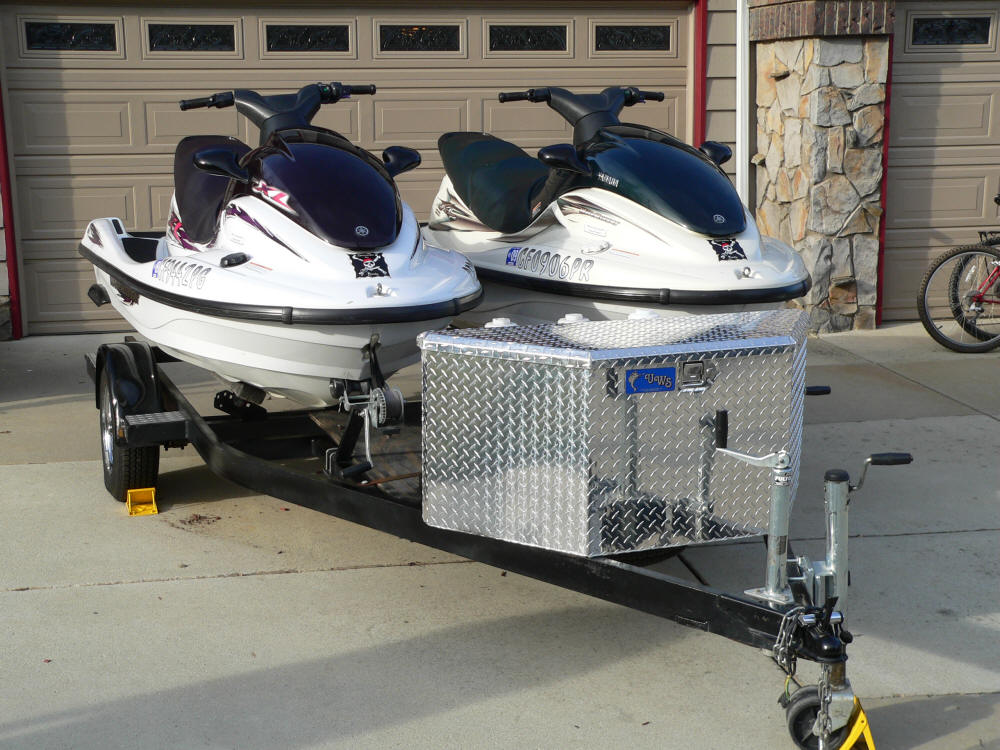 The spare tire is mounted below the Gear Box. Mount has a place for a pad lock if you want to secure it.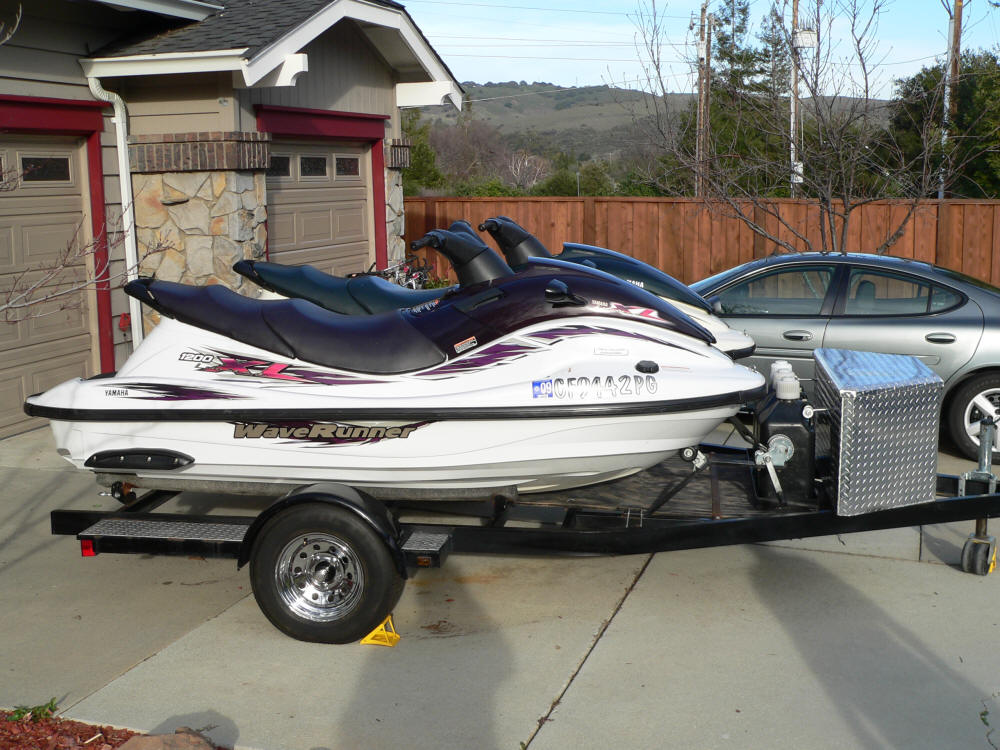 4 gas cans with locking holder and tray. 3 cans are shown as the 4th has gas in it and is in the tool shed. It comes with all 4.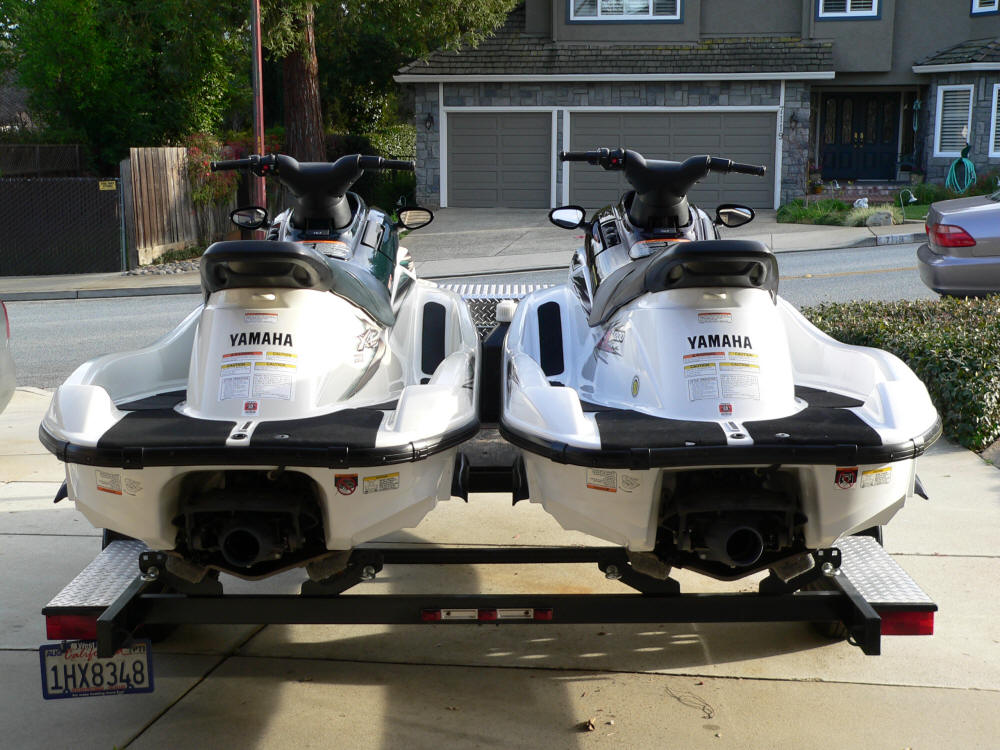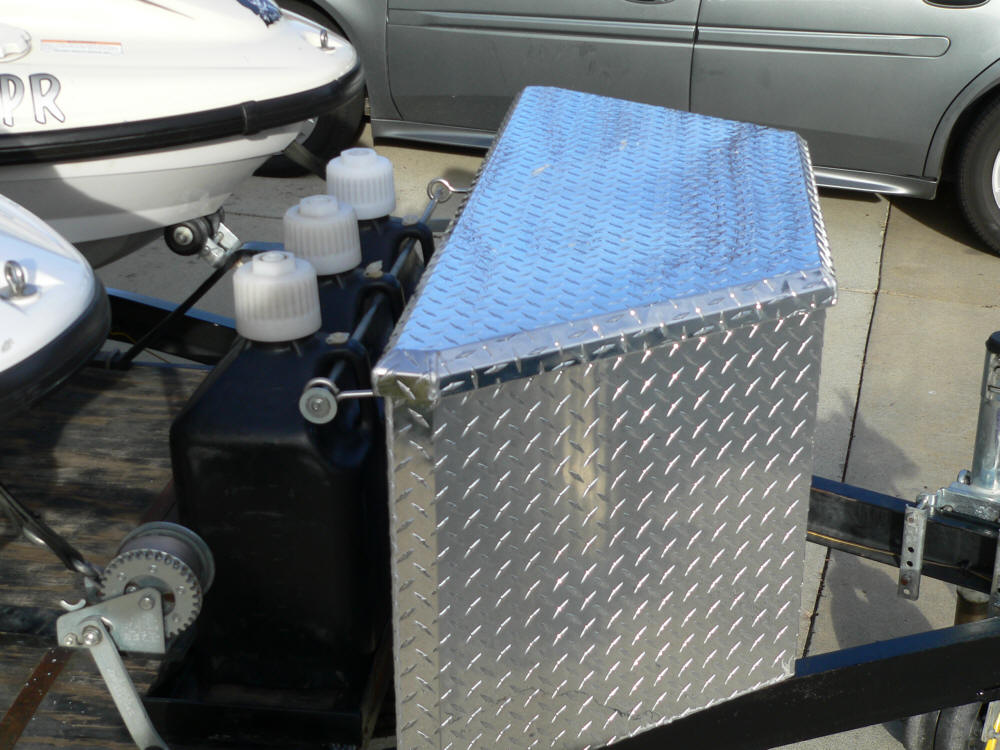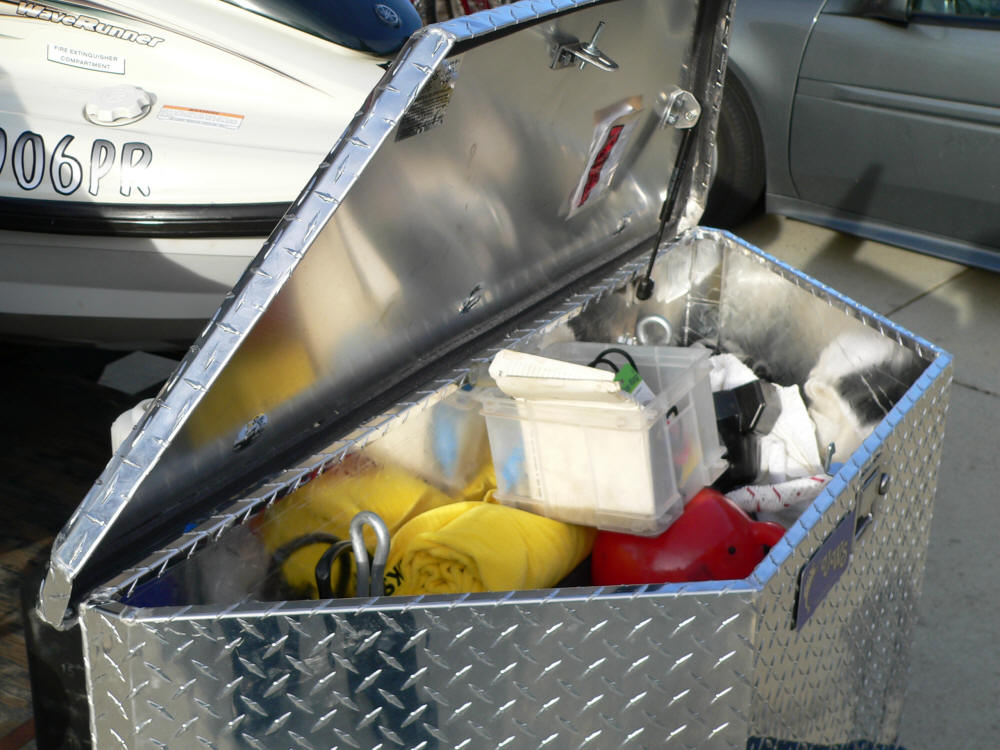 Many extras. Oil, tools, plugs, anchors, float balls, and more.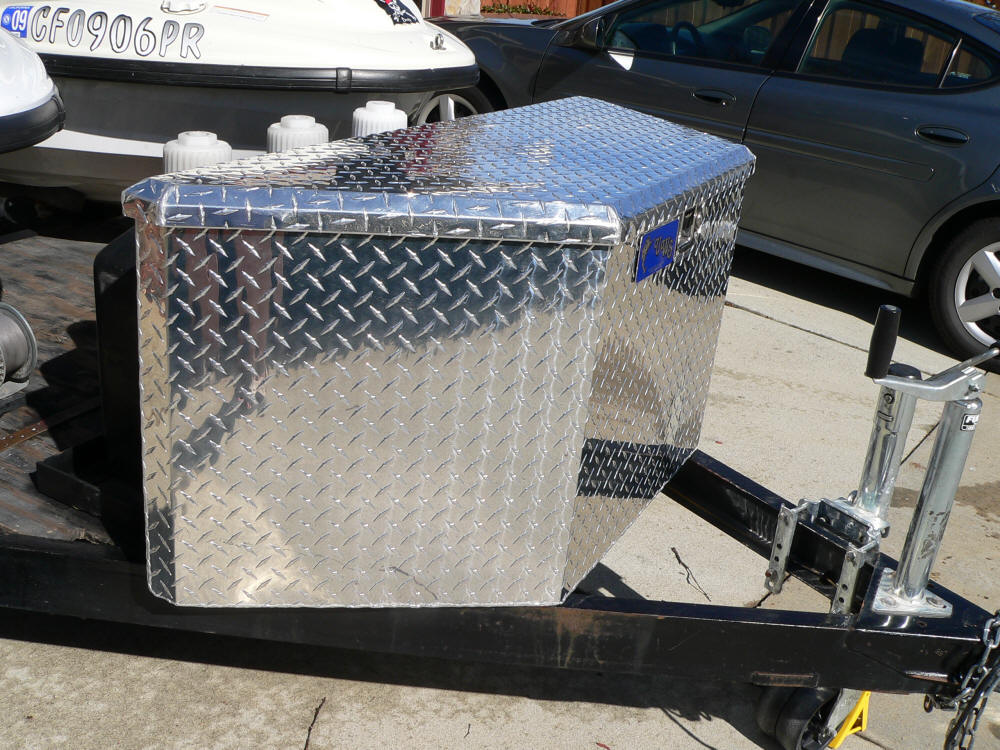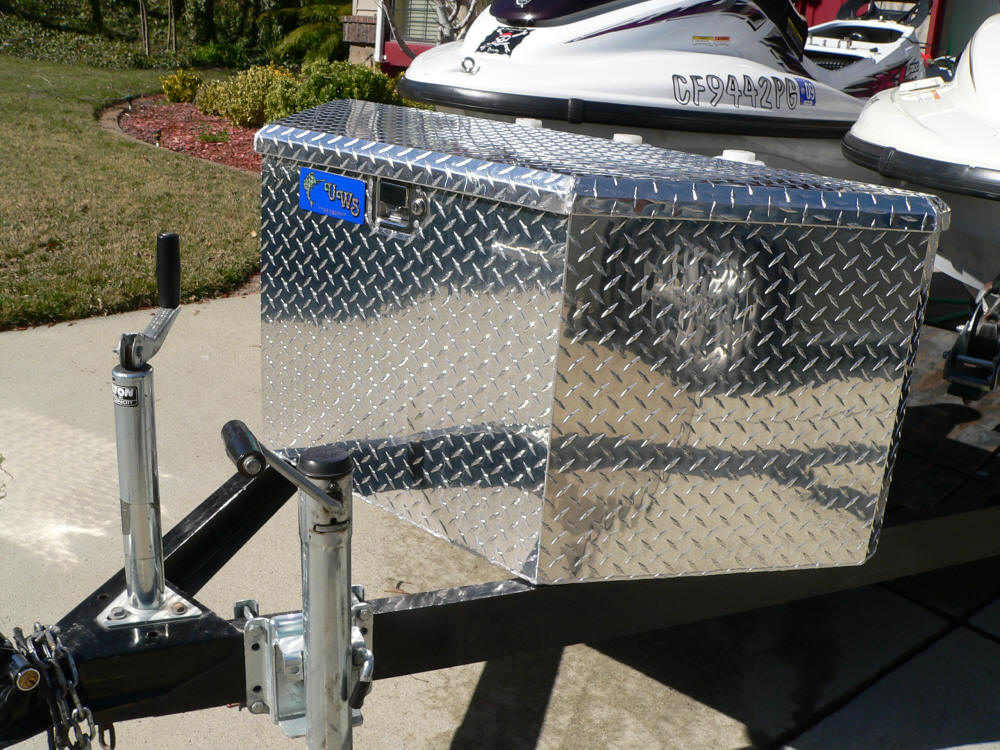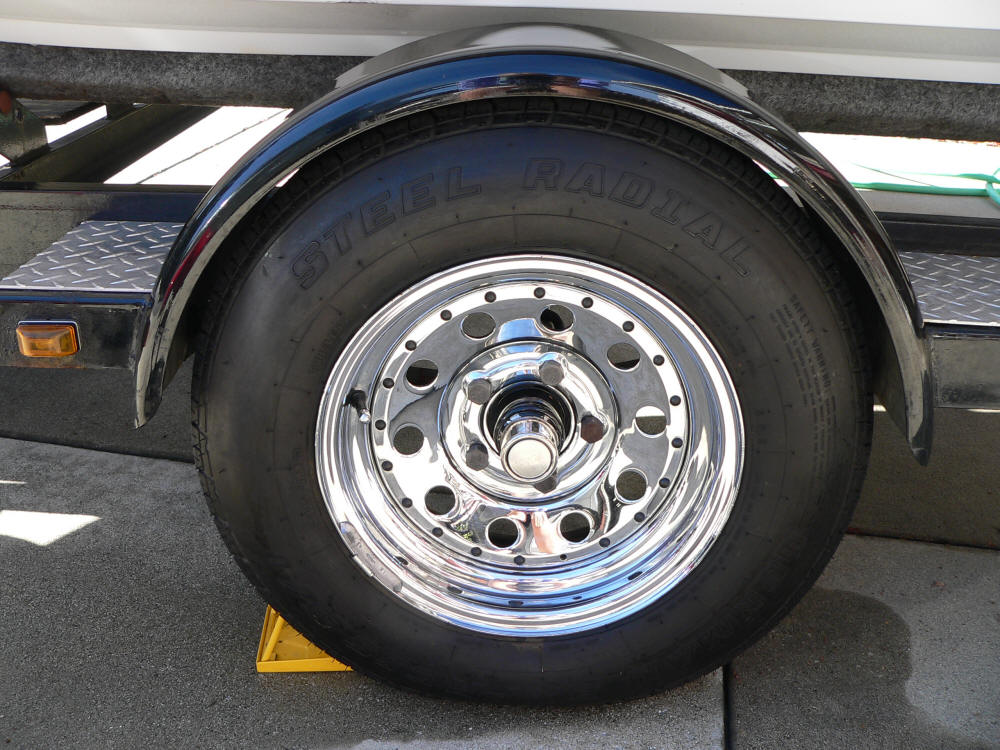 Tires are brand new and have 900 miles on them. Yes steel Belted Radials for that smooth ride even at 90+ MPH.
* Note: On a closed test track with professional driver, not that I would do that down I-5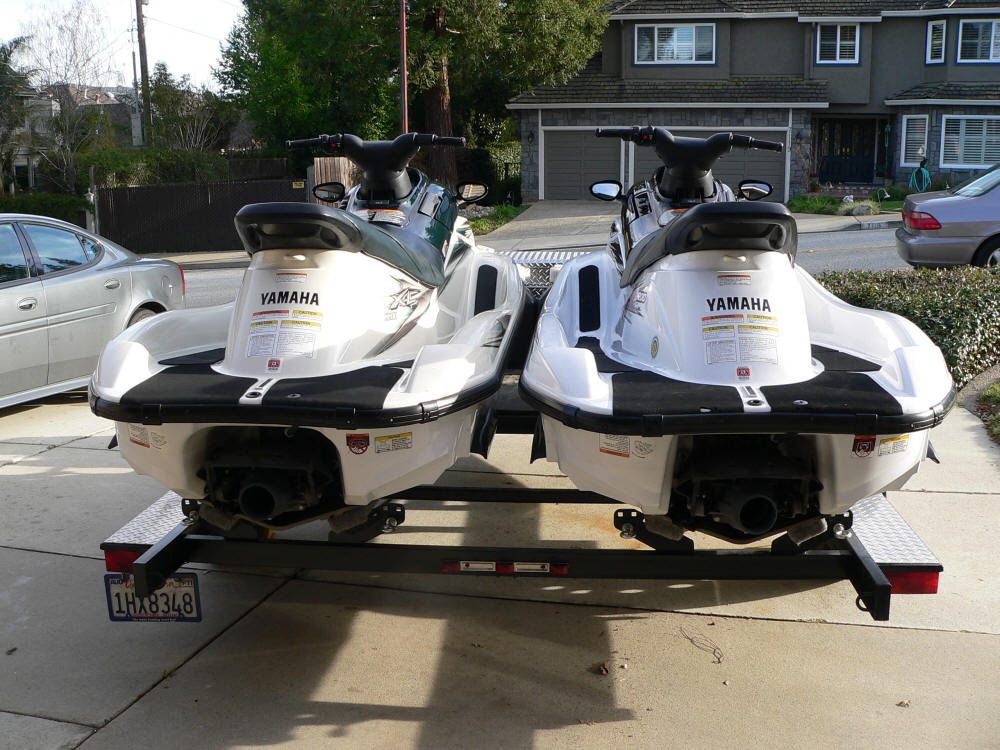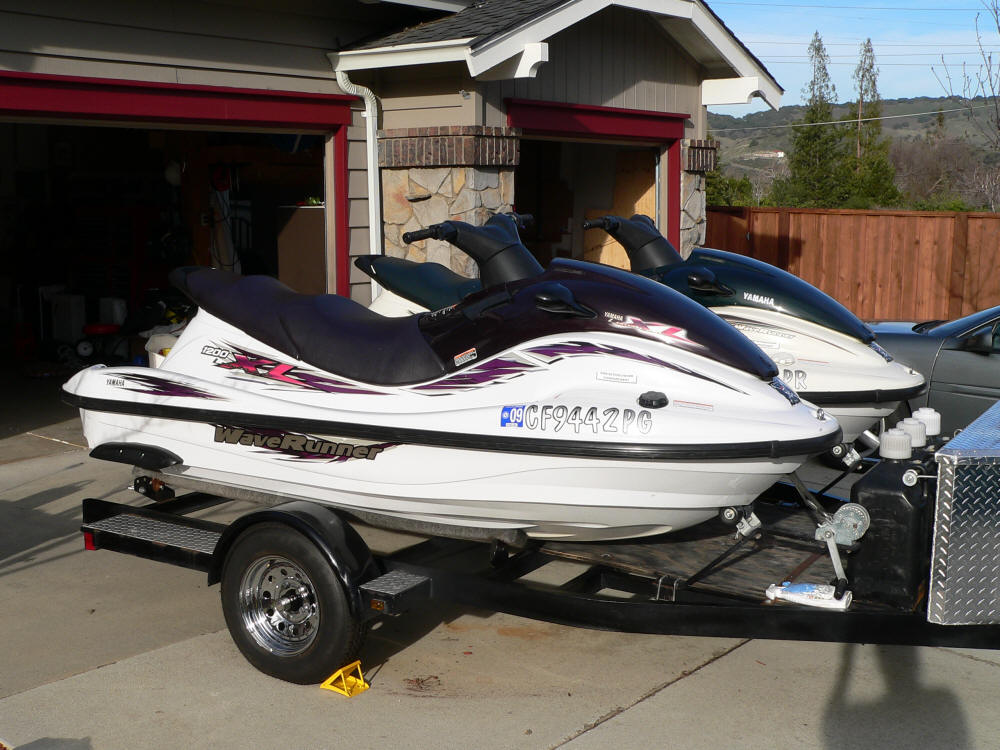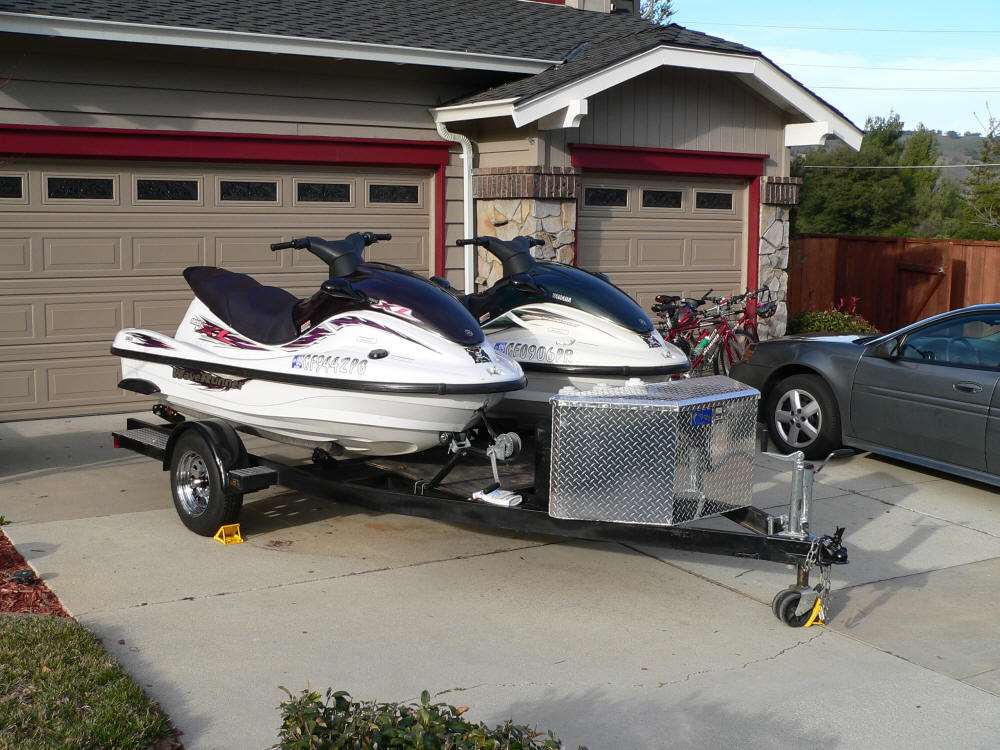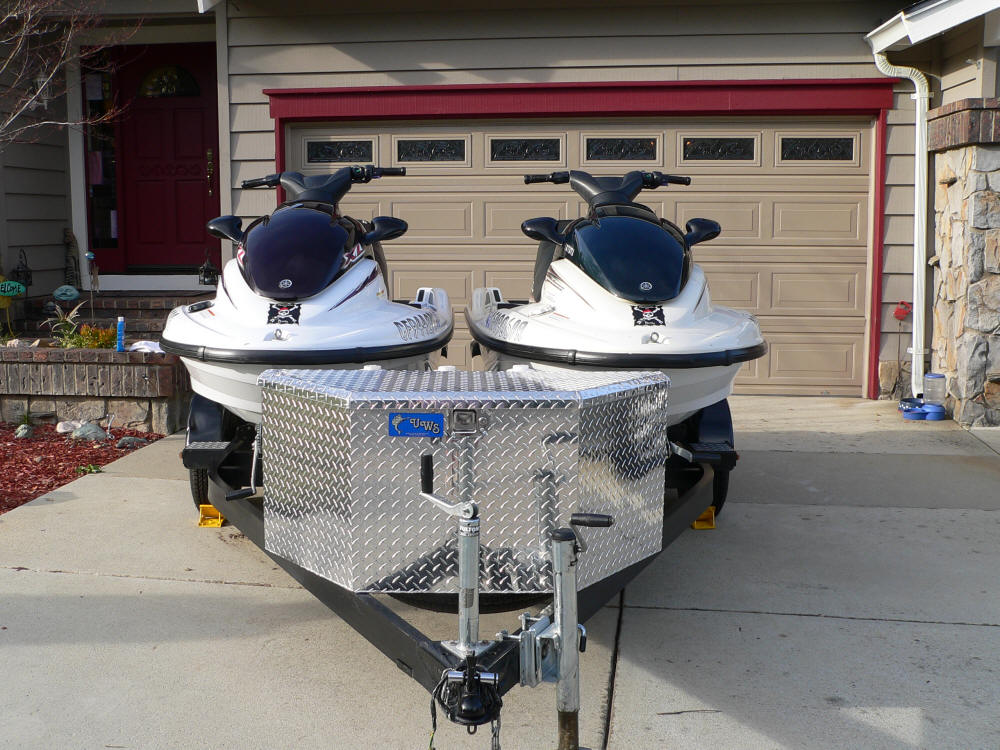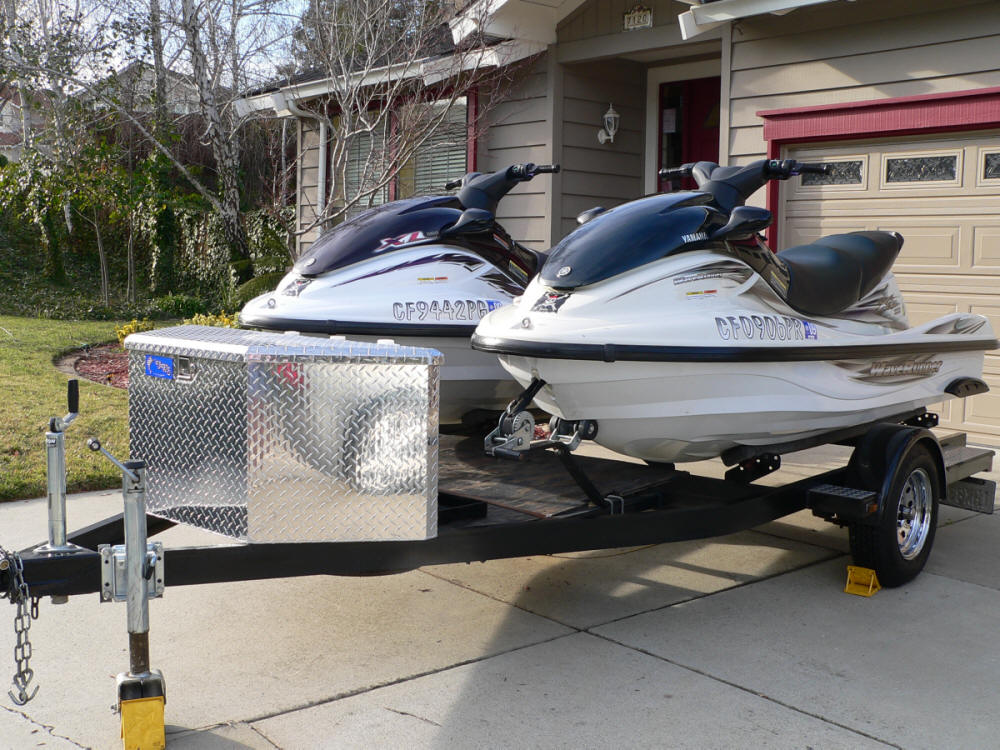 Need more information or want to contact me?
Email me
garys@bushwacker.net

or call me

Home (408) 323-1275 or Cell (408) 221-0774