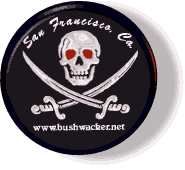 Destination: Treasure Island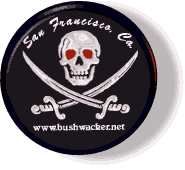 Treasure Island is a great place to duck into and spend the weekend.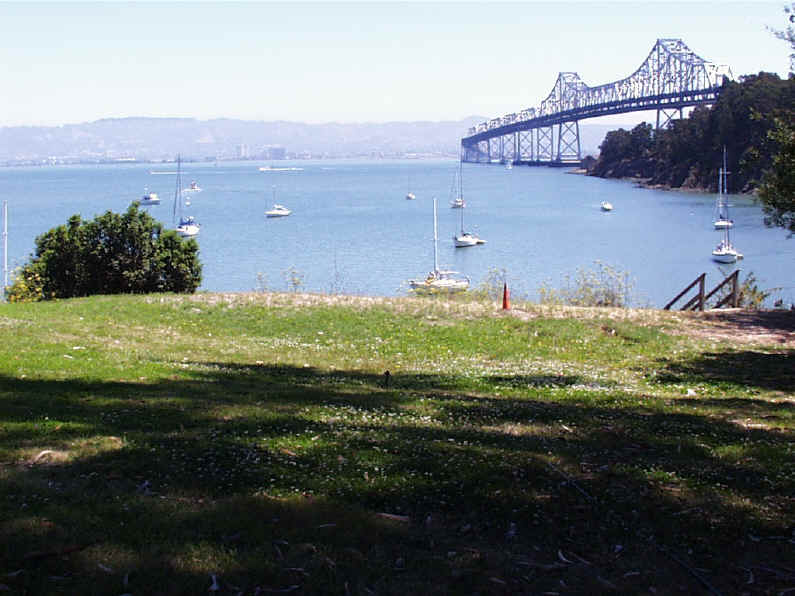 The cove is only about 4 miles from Marina Village Yacht Harbor.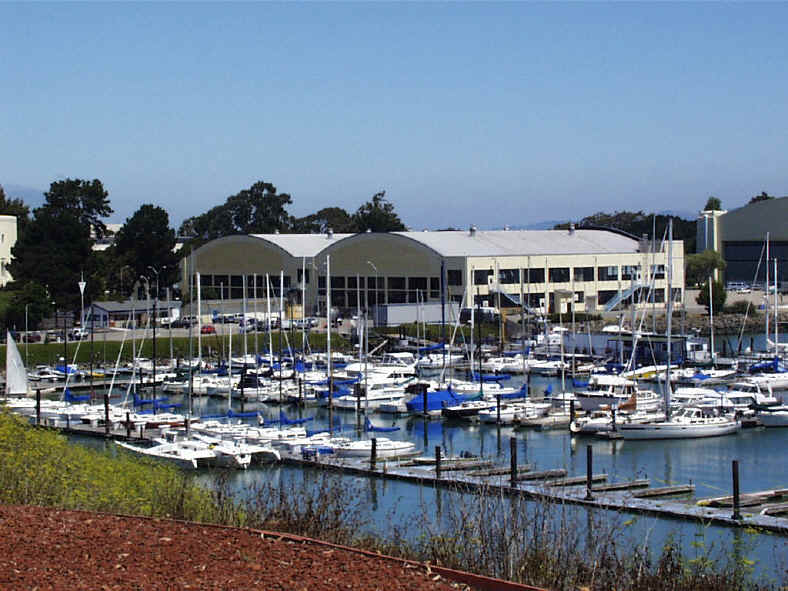 A view of the private marina there.
They don't really welcome visitors or have guest slips.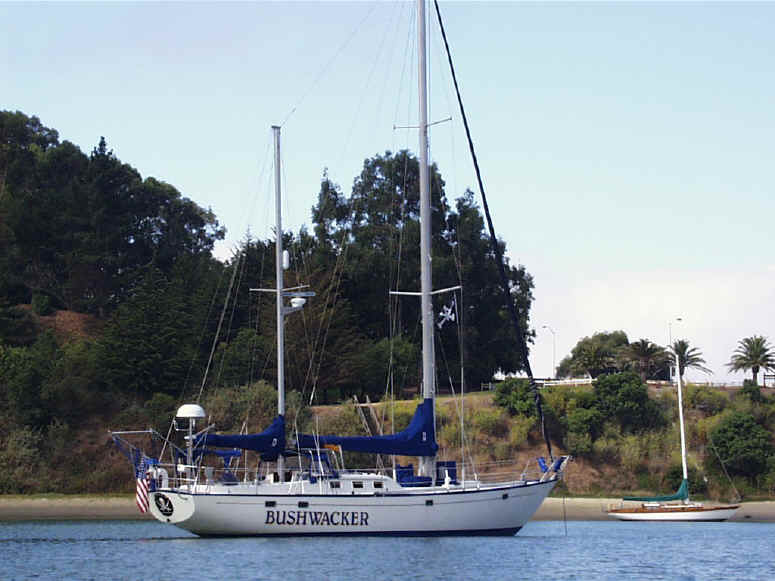 A picture of the Bushwacker at anchor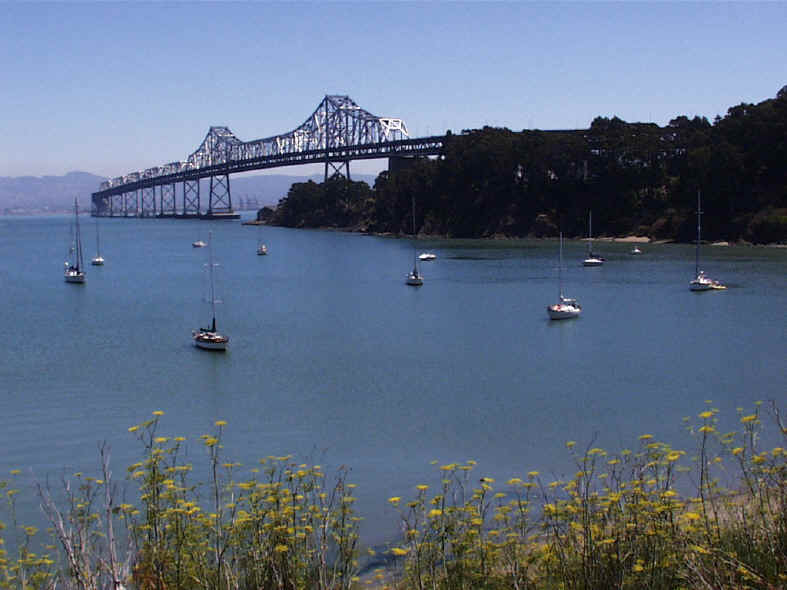 After going ashore the view of the city is great, when there is no fog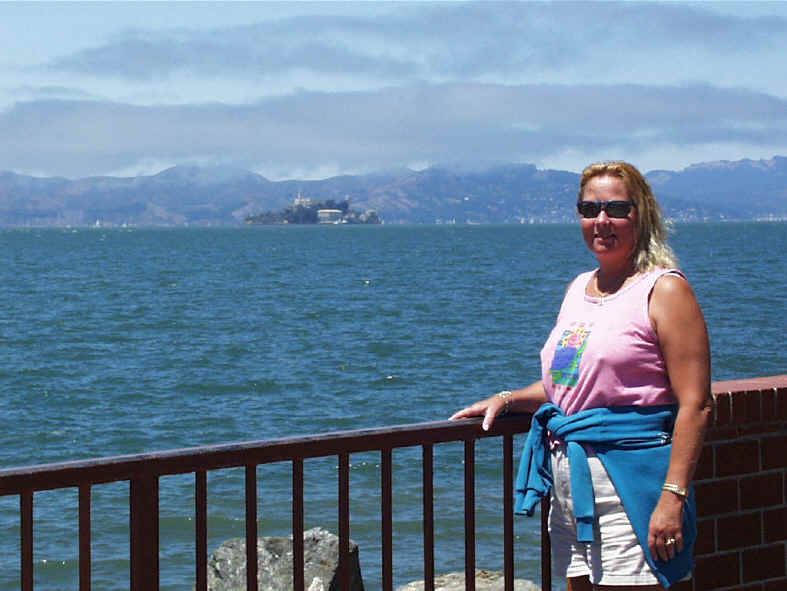 A great view of Alcatraz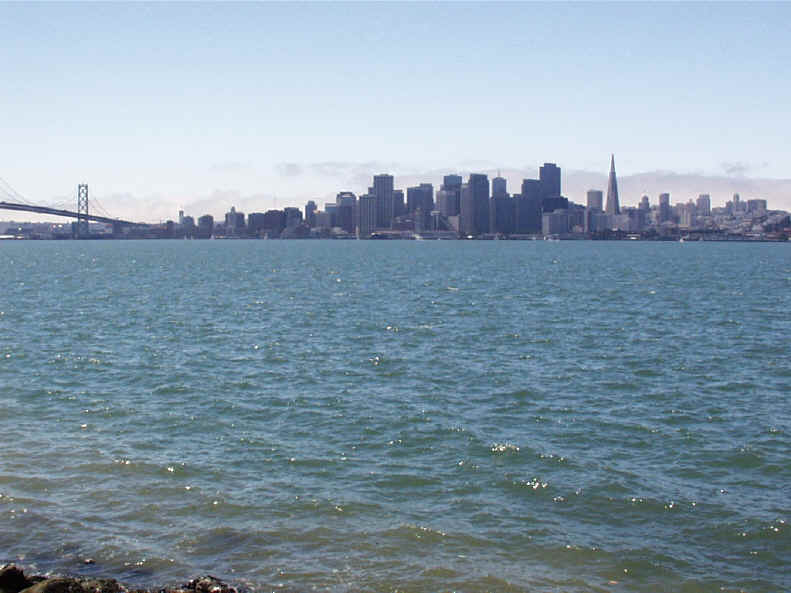 A view of the city front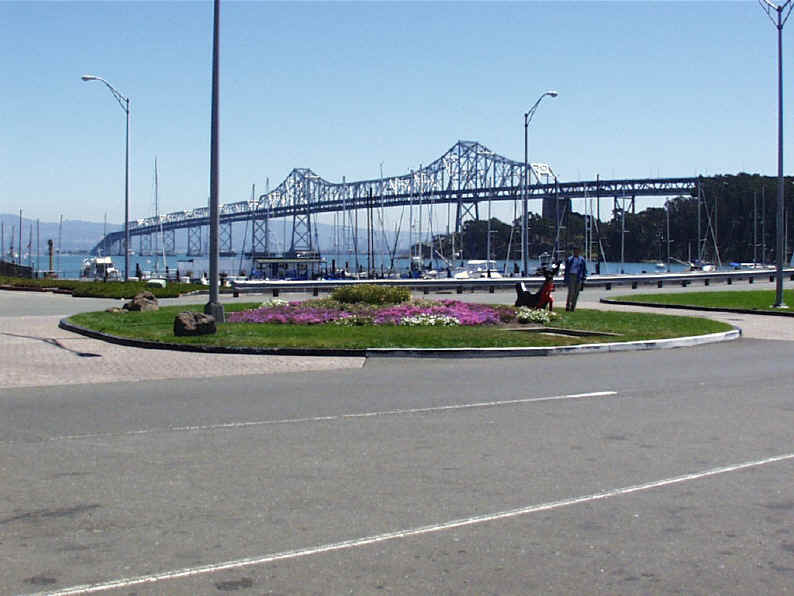 Treasure Island was built for the 1940 Worlds Fair and was turned over to the Navy afterwards.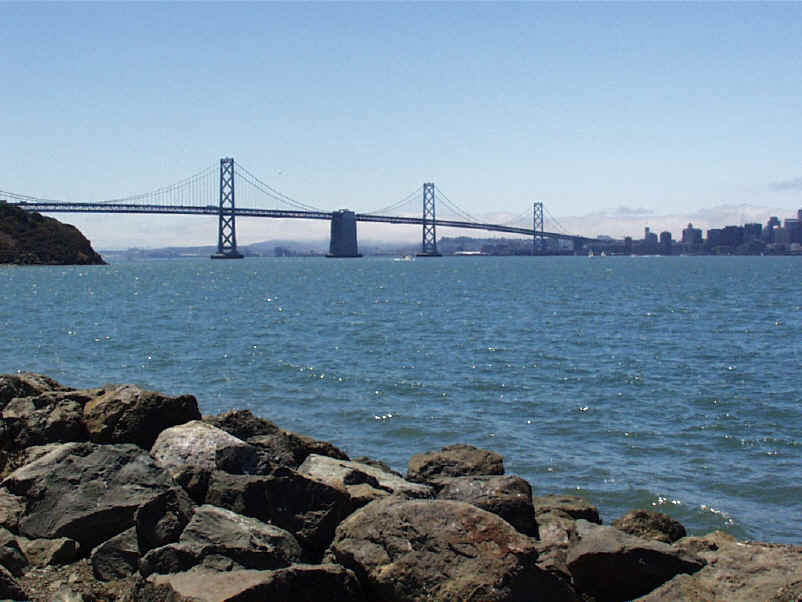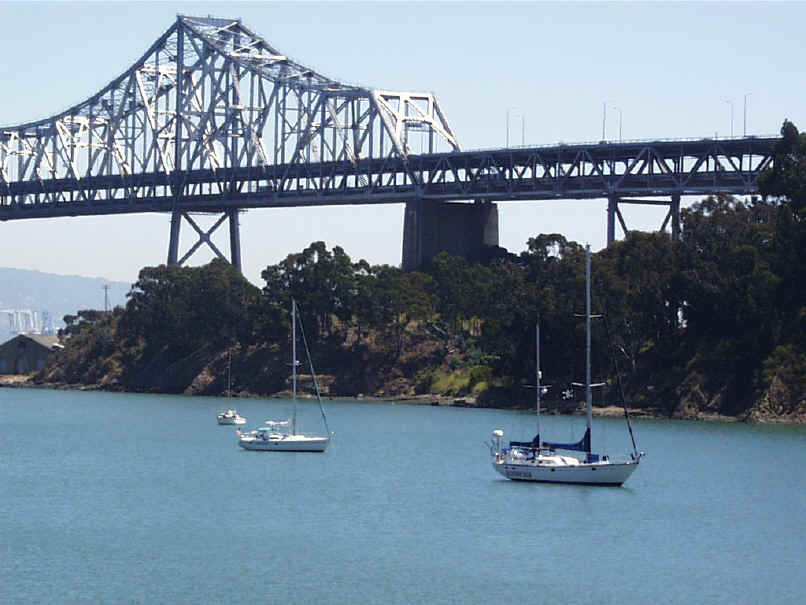 The anchorage is usually very calm, even after 4 or 5 "rum and cokes".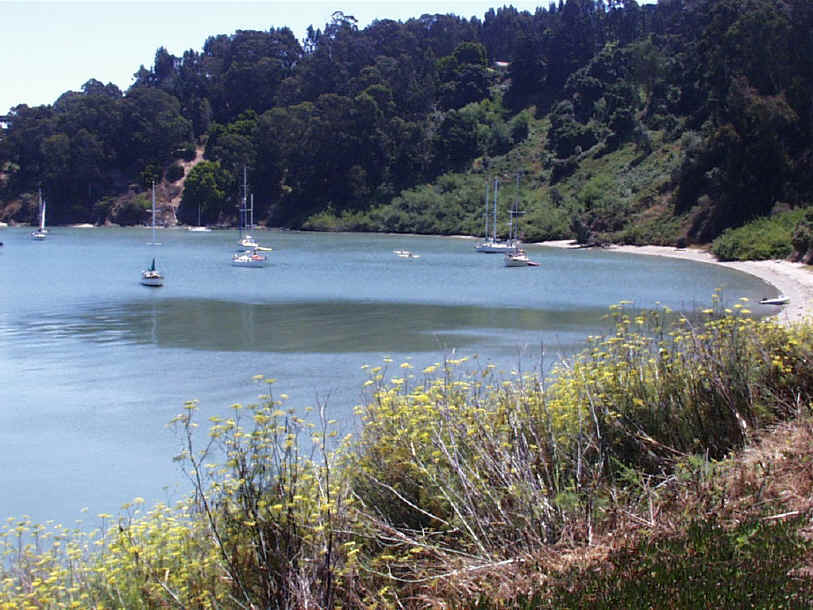 The museum has a lot of WWII and Worlds Fair items to see.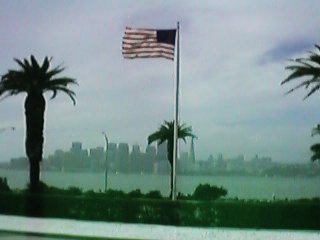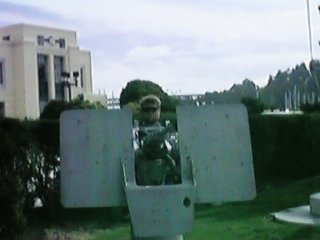 You might recognize the building from the Indiana Jones Movie, it was the Berlin airport